LSU's national title caps off historic bowl season
Burrow finishes his Heisman campaign as a record-breaking champion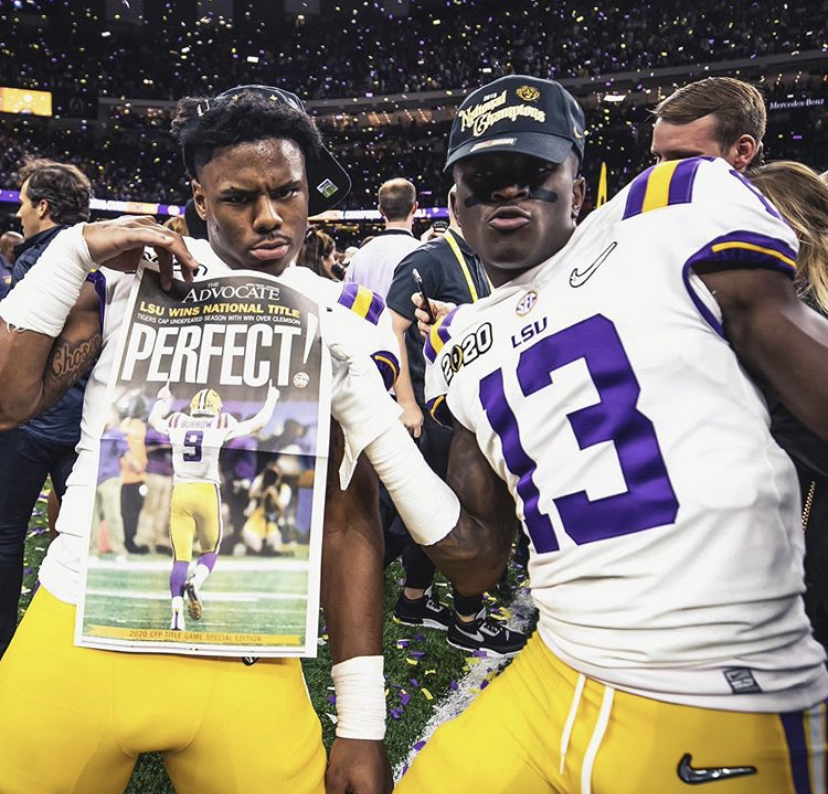 It was hyped up as game of the year. The third ranked Clemson Tigers, the defending champs on a 29 game winning streak, versus the top ranked LSU Tigers. Joe Burrow vs Trevor Lawrence was the talk of the college football world for weeks after the rest of the historic bowl season ended. As it all comes to a close, a lot has transpired in the last college football games until August
Fifth-year senior Joe Burrow was all out of options in 2017. He was rejected by Nebraska, a third-stringer for Ohio State and didn't know if he would start a game in his college career. Three years later and he is the record breaking national champion who just completed the best statistical college football season of all time. LSU head coach Ed Orgeron took a chance on Burrow and it paid off.
LSU started the title game slow, and it looked like it would be all Clemson. Then Burrow showed up. After going down 17-7 in the first half, the Tigers ended the game on a 35-8 run. It was a rout by the end, with Burrow breaking multiple championship game records and famously pointing at his ring finger. 
"They already fit us for the rings," Burrow said. "I'm a size ten and a half."
Confidence was the key for them all year. It was how they manhandled fourth ranked Oklahoma 63-28 in the semifinal. This game cemented this LSU team's legacy. They will likely be talked about among the greatest teams ever.
The SEC was great in big bowl games across the conference as well. Ninth ranked Florida won the Orange bowl on new years eve, ending their ten win season. Georgia took care of their business with seventh ranked Baylor in the Sugar Bowl and Alabama dominated Michigan in the Citrus Bowl. 
"We're not happy about it," Alabama head coach Nick Saban said. "It's cool and all to get the win, but this season just wasn't up to our standards."
The Big Ten had a solid bowl season too. Iowa dismantled USC 49-24 in the Holiday Bowl. Minnesota and Penn State took care of business in their bowl games, taking down ranked Auburn and Memphis. Wisconsin lost the Rose Bowl in a 28-27 thriller against Oregon. Ohio State also shriveled in the big game, losing a close 29-23 game against Clemson in the semifinals. 
The Big 12 won a single bowl game. Just a single bowl game the entire bowl season. Not counting Texas' big win in the Alamo Bowl, the Big 12 was 0-4 in bowl games. Oklahoma's loss in the semifinal basically summed up bowl season for the Big 12.
"It's not how I wanted to go out," Oklahoma senior Jalen Hurts said. "I've had a long career in this game, and I'm proud of it, but this is obviously the worst way for it to end."
Hurts ended as a heisman finalist and a national champion in his entire career. He recovered from being benched at Alabama and single-handedly led the Sooners to the college football playoff for their third straight year.
After all the ring pointing, touchdown taunting and twitter trash talk, this bowl season concludes one of the most entertaining and action-packed college football seasons. It was the best end to a decade and will have us longing for college football for the next seven months. 
About the Writer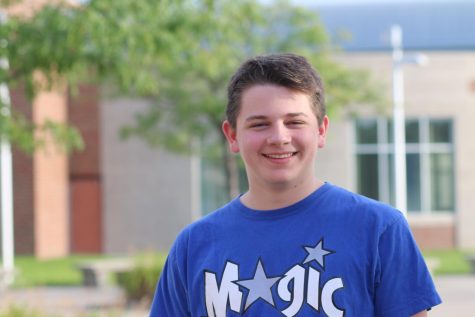 Carson Fox, Staff Reporter
Carson is a junior in his first year of journalism. He is a huge sports fan and loves keeping up with them. In his free time, he likes to hang out with...