Conference Championships preview
With the regular season coming to a wrap, there is still one more game for some teams to get a shot at the playoffs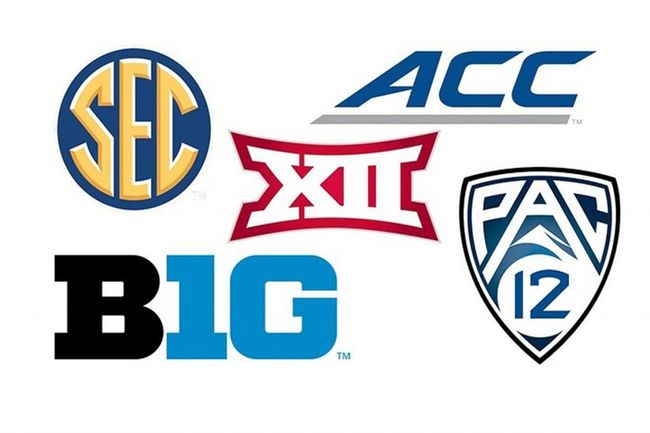 The first championship game of the six game slate brings a top 15 matchup with number five Utah taking on the thirteenth ranked Oregon Ducks. This game brings a lot of playoff implications with Utah trying to jump to number four and reach the playoffs. Currently, Utah is right behind Georgia and with a big win over the Ducks on December 6th could be a huge boost in their argument for a playoff spot. For Oregon on the other hand, their playoff hopes ended with an upset loss against Arizona State when they were ranked number six. They are still trying to fight for a New Year's six bowl, with a win, it would be a guarantee that they reach one of those bowl games. 
Next up is the Big 12 championship game with number six Oklahoma taking on number seven Baylor. Both teams are trying to build up a convincing resume to put them in the playoffs. These two teams clashed in week 12 of the regular season, with Oklahoma pulling off the big comeback to beat the Bears 34-31. For Baylor, a win would sit them at a one loss Big 12 champion and beating Oklahoma in the game that they make very often would be a big boost in their resume. For Oklahoma however, with a win it would also sit them as a one loss Big 12 champ and they would be Baylor's only two losses. This game should be exciting and a game that comes down to the last second. 
What could be considered the biggest conference championship this year, number two LSU faces the fourth ranked Georgia Bulldogs. The playoff implications in this game are very overwhelming as the winner of this contest will 100% make the playoffs. FiveThiryEight stated on TheSpun.com, LSU currently has an 87% chance to make the playoffs, but with a loss against Georgia their chances reach as low as less than 20%. An undefeated Tigers team that have the number one ranked offense and the fourteen ranked defense will be on the outside looking in to get to the playoffs if Georgia can pull off the upset. For Georgia, it's do or die with a loss they would be eliminated from the playoffs, but with a win they will guarantee make the playoffs without a doubt.
The most underwhelming game out of all the great championship games, comes in the ACC championship game. Number three Clemson faces number 23 Virginia, this game shouldn't be too hyped as Clemson is a HUGE favorite. College Football Power Index have the Tigers coming into this game as 28.5 point favorites and have a 94.9% to win. A win for Virginia wouldn't necessarily be winning the game, more of just them keeping this game close for all 60 minutes because once Clemson gets in the grove they will be unbeatable. 
The next matchup comes in the Big Ten as the number one ranked Ohio State Buckeyes take on the eight ranked Wisconsin Badgers. Ohio State is looking forward to make the playoffs but it will have to be earned as Wisconsin's stellar defense is going to give them a hard time scoring. For Wisconsin, even with an upset, there is probably not a chance they will make the playoffs, but another Big Ten championship to add to the collection wouldn't be so bad. If Ohio State does lose, they will still most likely make it over Utah and/or Oklahoma. No matter who wins, this game should be suspenseful and a back and forth battle. 
Finally, in the AAC conference championship, number 17 Memphis and number 20 Cincinnati. This game has zero playoff implications unlike all the other championship games, but nonetheless both teams are fighting for a spot in a New Year's Six bowl. Ironically, these two teams played each other last week as the Tigers won 34-24 and will host the championship. It will be a rematch, but this one will have bigger rewards as the winner will have an AAC title under their belt and a very good chance to reach a New Year's Six Bowl.
All these games have an importance no matter what, some that could mean playoffs and some that could mean playing in warm weather for a bowl game. These games should be close and very exciting to watch and it will be interesting to see if some underdogs teams could defeat their heavy favorite opponent. It feels like the college football season just started yesterday and it's already starting to wrap up, but it should be a fun final month of what has been such a great year.   
About the Writer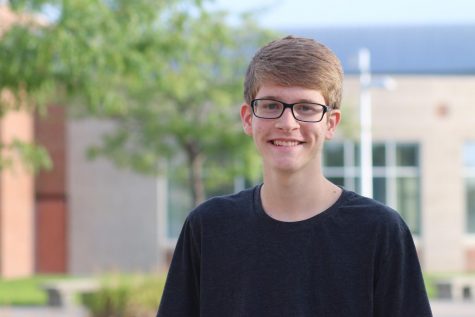 Hayden Cole, Staff Reporter
Hayden is a junior at Millard West and this will be his first year on the Advanced Journalism staff. He loves sports and can't stay away from it. In...