The importance of volunteering
The impact that giving back has on the community and the world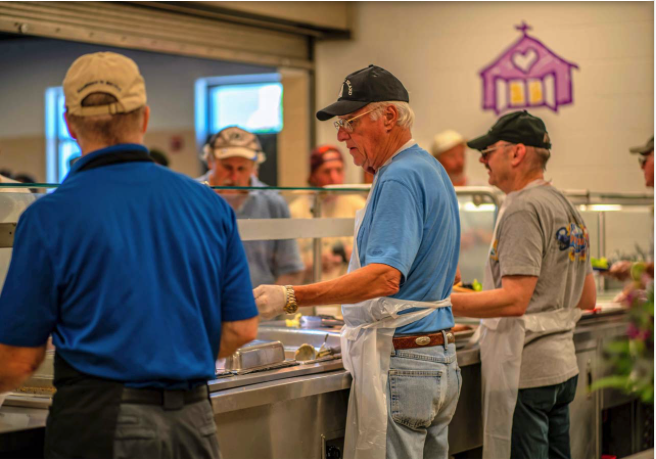 Many people grow up without having to think about if there will be dinner on the table when they get home. We are fortunate enough to have a roof over our head and a proper education, but many people locally and worldwide live without these luxuries. Giving back to the less fortunate is an important part of the community and world.
Volunteering is an important part of any community and impacts the lives of many. It helps to bring people of different backgrounds together and unites people who would not ordinarily have met before. This helps to build a sense of community. 
According to the Corporation for National and Community Service, Americans volunteered nearly 6.9 billion hours, which is worth an estimated value of $167 billion. The time and service volunteers give has a lasting impact on the community. 
 It is important for people to volunteer at shelters and missions because according to the National Alliance to End Homelessness, 360,867 people live in a shelter or transitional housing. Many homeless men women and children come to these shelters, for food and a warm, safe place to stay. But shelters aren't just a place to stay for some. Many people come to missions struggling with addiction. These places are able to help the homeless because of the volunteers who give their time. 
Shelters such as the Open Door Mission offer a safe place to stay, for homeless people, but they cannot do it alone. They need volunteers to help run the shelter. Volunteering at a shelter could mean preparing or serving meals, collecting donated items or hosting a drive. But no matter the task, volunteers are making a difference in the lives of many homeless men women and children. 
The fall and winter holiday season is a very popular time to volunteer, but it is important to remember that volunteers are needed year-round. While it is important to give back during the holidays, volunteering should become a habit for everyone regardless of the season.  
According to The World Bank around 36% of the world was living in extreme poverty. Volunteering in areas of the world where housing, education and safety aren't basic and upheld rights can help combat extreme poverty rates worldwide. This also gives the children and families in these countries the stepping stones they need to get proper education. 
But you do not need to travel the world to make an impact, volunteering within your community is equally important.  
   Volunteering benefits not only the less fortunate, but also the volunteer. It can advance people's career by giving them experience and valuable job skills. Volunteering also provides a sense of purpose, volunteers find meaning and direction in life through helping others.
The benefits of volunteering are insurmountable for both the volunteer and the community.  Giving back is an important part of what makes our world go round.
About the Writer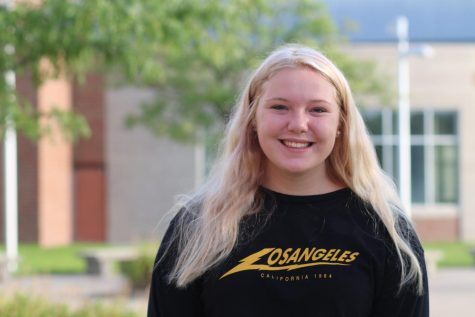 Annabelle Harshbarger, Staff Reporter
Annabelle is a sophomore and this is her first year a part of Advanced Journalism. She enjoys writing Feature stories and taking pictures. In her free...