Creighton Men's Basketball 2019 Preview
Creighton failed to reach the big dance in 2018, but they look to get over the hump in 2019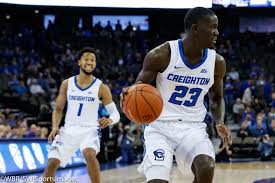 2018 recap:
Creighton started off the 2018 season with two wins against Western Illinois and East Tennessee State, but those two games were questionable as they only won those games by nine and six points. The Bluejays then took on the Ohio State Buckeyes, but were unable to come out with a win, 60-69. 
It looked like Creighton was going to have a down year after that, but they came into the Cayman Island Classic with high hopes. Their first matchup in the tournament was against Boise State and won 94-82. They then moved on to play Georgia State, and that wasn't even a competitive game as the Bluejays came out on top 93-68. Creighton then had to take on the #16 ranked Clemson Tigers, they won all of their games in the tournament very convincingly. What seemed like a pretty easy win for the Tigers, but the Bluejays prevaled and won the Cayman Island Classic 87-82.
After the tournament win, Creighton finally found out who they are and won their next game 98-72. Then they had to face the #1 team in the nation, Gonzaga Bulldogs. The first half went very well the Bluejays gave the Bulldogs a run for their money and had the lead for little more than half of the game. Unfortunately, they were unable to keep it up in the second half and lost 92-103. 
The Bluejays finished off the rest of the regular season with a 18-13 record and ended in a third place tie in the Big East. They were eliminated in the first round, unfortunately, in the Big East Tournament 61-63 by Xavier. Some thought even with this loss Creighton would still sneak into the National Tournament, but their name wasn't called on Selection Sunday and had to settle with a NIT Tournament bid. They were eliminated in the Quarterfinals by TCU 58-71. Injuries plagued the Bluejays last year but were still able to win a couple of good games against teams like Clemson, Marquette and Memphis.
2019 preview:
Going into the 2019-20 season, Creighton has had to deal with injuries again with sophomore Jacob Jefferson going down with another probable season ending injury, this time it is a broken leg. So far that has been the only problem as far as injuries go, but still a huge loss as he has barely been able to touch the court in his career with Creighton. Nine of the 12 players from last year are returning this year; Creighton would have been returning all five starters from last year if Martin Krampleji did not forgo his Senior season to go pro. Ty-Shon Alexander, Davion Mintz, Mitch Ballock and Marcus Zegarowski all return to the starting lineup for Creighton.
Some incoming freshmen include Jaylen Winham and Shereef Mitchell. All of them were three stars coming out of high school respectively. Some good role players return to the lineup in Christian Bishop and Damion Jefferson and should continue their solid production on the court. While this team isn't one of Greg Mcdermott's better teams, it should be a team that can make a run to the NCAA Tournament. 
Creighton started off the year by playing non-conference opponent Kennesaw State Owls. The Bluejays took the game 81-55 in a nice tuneup game. Leading Creighton was Junior Ty-shon Alexander with 19 points, sophomore Marcus Zegarowski with 18 points and Christian Bishop with 12 points. The Bluejays continued their amazing three point shooting as they made 12 of 25 from downtown. Creighton also made 52.4% of their shots, a solid start to the season. 
After the nice win, they will take on the Michigan Wolverines on the road as apart of the Gavitt Tipoff Games. The Bluejays will be apart of the 19th Annual Continental Tire Las Vegas Invitational. There are four teams that will compete in this tournament and those teams include Creighton, San Diego State, Texas Tech and Iowa. The tournament will take place November 28-29 and Creighton will be taking on San Diego State in the first matchup. The winner of that game will then go on to play in the championship game against the winner of Iowa and Texas Tech. 
The rest of Creighton's non-conference schedule is not something to look past. They will play rival Nebraska, Oklahoma and Arizona State. Big East plays starts the first week of January and Creighton takes on Marquette at home. 
In an interview with Last Wordon Pro Basketball.com, Head coach Doug McDermott said, "I think we'll get back to playing with the pace that we like to play with," McDermott said on what he expects from his team this year. 
"We made strides defensively as the season went on," McDermott added about the Bluejays slow start. "We made changes that I think were a positive. Those changes are going to have to show itself again this season." 
With the return of so many players from the 2018 season, the Bluejays should be able to improve on their up and down season. Also with the new additions and changes to the offensive and defensive sides of the ball will be a big step forward. With that being said, the Bluejays will still have to play well enough and win enough good games for the committee to place Creighton in the NCAA tournament. A lot is expected out of this years team, but they will need to take things to the next level to fulfill their main goal.
About the Contributor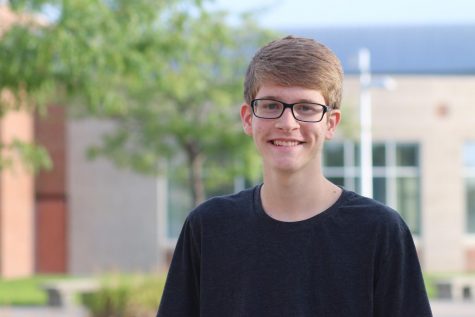 Hayden Cole, Staff Reporter
Hayden is a junior at Millard West and this will be his first year on the Advanced Journalism staff. He loves sports and can't stay away from it. In...