College Gameday comes to Lincoln for the first time since 2007
Gameday is headed to Lincoln as the Huskers look to pull off the upset against the Buckeyes, but are they ready?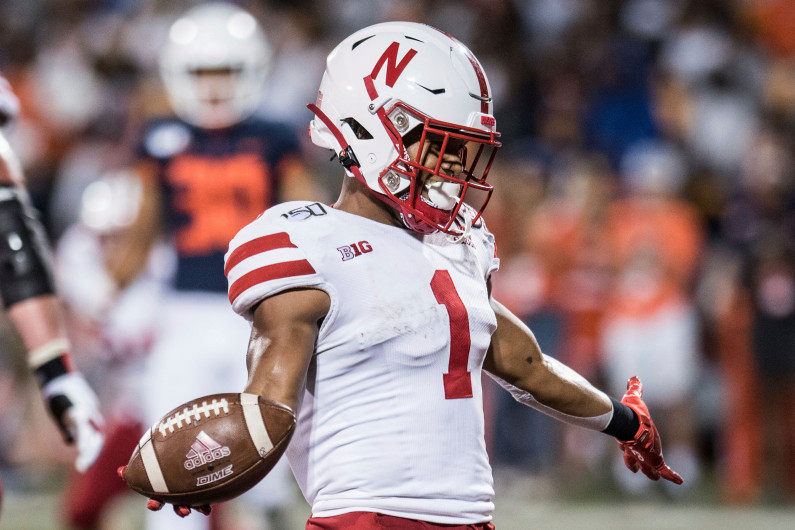 A Saturday night game under the lights in Memorial Stadium says a lot in itself. This may be the toughest game in the Cornhuskers schedule as they take on the fifth ranked Buckeyes at home and look to pull off what would be a big upset win. This game is also College Football's Game of the week and Lincoln is the spot for College Gameday. The Huskers are coming into this game with the record of 3-1 (1-0).
Last Week, the Blackshirts took on the Fighting Illini, which looked to be a game that the Husker should win by a good margin, but the Illini kept it close and even having the lead at halftime. It seemed like Nebraska was down almost the entire game until the end, which they were. It took a comeback for the Huskers steal a game in Champaign, being down by as much as 14 twice. But Nebraska prevailed with the 42-38 win. Ohio State on the other hand, is coming off a game where people knew it was done by the time the Buckeyes snapped the ball once. With the 76-5 win at home against Miami Ohio, they move to 4-0 and are now ranked as high as fifth in the nation. This game has playoff implications written all over it. 
Three players to watch on Nebraska:
The Huskers are led by sophomore quarterback Adrian Martinez. His play making ability is through the roof and he can beat you with his arm or with his legs. In the air, Martinez has seven touchdown passes, a 61.5% pass completion, 1,052 passing yards on only two picks. On the ground, on  61 attempts, he has 234 yards rushing, three touchdowns, and his longest run was for 44 yards. This man should be the Buckeyes biggest worry. 
Junior J.D Speilman is Adrian Martinez's top weapon and it shows as he has been targeted the most out of any Husker wide out. Speilman has 18 receptions for 383 yards, one touchdown and has an average of a jaw-dropping 21.3 yards per reception. Not only is he a problem on the receiving end, but his killer speed makes him great in the return game. He has 88 yards and a touchdown. Ohio State is going to need to bring out their top corners to stop Speilman if they don't want to get destroyed by Nebraska's high flying offense.
On the ground game, sophomore running back Maurice Washington leads the Huskers with 268 rushing yards on 35 rushes and one touchdown, Washington though, did not play in the first half against the South Alabama Jaguars as he had some legal troubles with a past girlfriend in the offseason. But since then, he has shown flashes of excellence with his break away speed and his patients as a runner. Don't be surprised to this him in the endzone a couple of times Saturday. 
Three players to watch on Ohio State:
Former Georgia Bulldog transfer, sophomore Justin Fields, leads the Buckeyes in the passing game. Fields is leading the Big 10 in almost every passing statistical category. With 880 yards through the air, alongside 13 touchdowns and a whopping zero interceptions. His Total Quarterback Rating, QBR, is fourth in the country with 92.5. He is easily the best and scariest player for Ohio State; and Nebraska will have a handful trying to stop Fields Saturday. 
Junior running back, J.K. Dobbins is one of the best backs in College Football. He is also a hyped up NFL prospect and is expected to foreclose is Senior season to take his talents to the NFL. But as of now, he looks to have a career day against the Blackshirts defense. On the season, Dobbins is rushing for 477 yards on 68 attempts with five touchdowns. He averages 7.0 yards per rush. It'll take the best defensive outing for Nebraska if they don't want Dobbins to be a problem in their attempt at an upset.
Chase Young leads the Buckeye defense. In his last two games he has sacked the quarterback at least two times. He leads the team with seven sacks and 14 tackles. The Cornhuskers offensive line has been questionable all year so it will be interesting to see if they can limit Young as much as possible. 
People can say the Buckeyes offense has been more explosive this year as they are averaging 542.5 yards per game compared to Nebraska's 485.8. Both of those stat lines are insane and is the reason the over/under is 66.5 points. Ohio State is averaging a crazy 53.5 points a game which is second in the nation behind LSU's 55.3. Nebraska on the other hand is 22nd in the nation with 38.0 points a game. The defense for both teams have been sound all year, both giving up less than 360 yards per game. But the offense for both of these teams overpowers their defenses big time. This game should be an offensive affair with little to no defense. 
The rest of Nebraska's schedule seems pretty scarce compared to Ohio State's. As Nebraska only plays two more teams in the top 10 in eighth ranked Wisconsin and 14th ranked Iowa. But those games are at home. For Ohio State, their schedule only gets harder from here. The Buckeyes take on Michigan State, Wisconsin, Penn State and Michigan, all ranked in the top 25.
Keys to an upset for Nebraska:
If Nebraska wants to pull off an upset they need to be able to play all four quarters against the Buckeyes. Every possession for the Huskers is important and if they make a mistake then that can cost them the whole game.
Nebraska also needs to hold on to the football and not cough it up. Last week against Illinois, the Huskers fumbled the ball a total of four times and two of them were inside the Husker's 20 yard line. If they cough up the ball that many times against the Buckeyes, then they have no chance in this game. 
The Blackshirt defense will have to be able to stop all the weapons on the Buckeye offense. Ohio State can score on a team in every way, and if the Huskers can't minimize that, then it's going to be a long night on Saturday.
Keys for Ohio State to walk away from Lincoln with a win: 
They need to be able to keep their offense rolling. The Buckeyes have one of the best offenses in the country, and if they have some trouble getting down the field and scoring, then they are giving Nebraska's offense to take advantage and scoring themselves.
The Buckeye defense will need to be able to stop the Husker offense. Ohio State has a great defense, but they haven't really seen a team this year with an overpowering offense like Nebraska does. If they let Adrian Martinez beat them in the passing game and/or the run game then they can possibly take their first loss of the year. 
Will Justin Fields choke under pressure in the hostile environment in Lincoln? This game can be Field's big time chance to show the College Football world that he is the real deal and can be a contender for the Heisman. But a game under the lights in Lincoln is not a walk in the park whatsoever. The fans will make sure Fields earns everything he can get, with the loudness of Memorial Stadium, it will be a challenge for Fields to be successful against Nebraska.
This will be Ohio State's first true test to see if they are contenders for the Big Ten and for the College Football Playoff, but they have to get through the Huskers first and they are not going to let the Buckeyes walk away easy. Expect a back and forth offense barrage with little defense. We will see if the Huskers can pull of the upset or if the Buckeyes can escape Lincoln with a victory Saturday.   
About the Contributor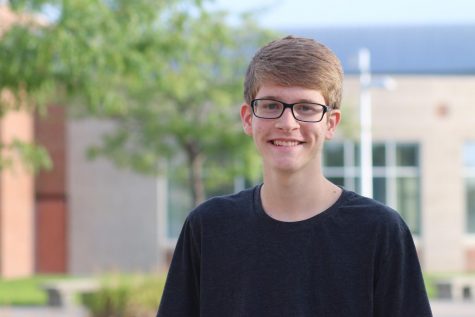 Hayden Cole, Staff Reporter
Hayden is a junior at Millard West and this will be his first year on the Advanced Journalism staff. He loves sports and can't stay away from it. In...