Racing against top state teams
Cross country runners compete in annual Walnut Grove Invitational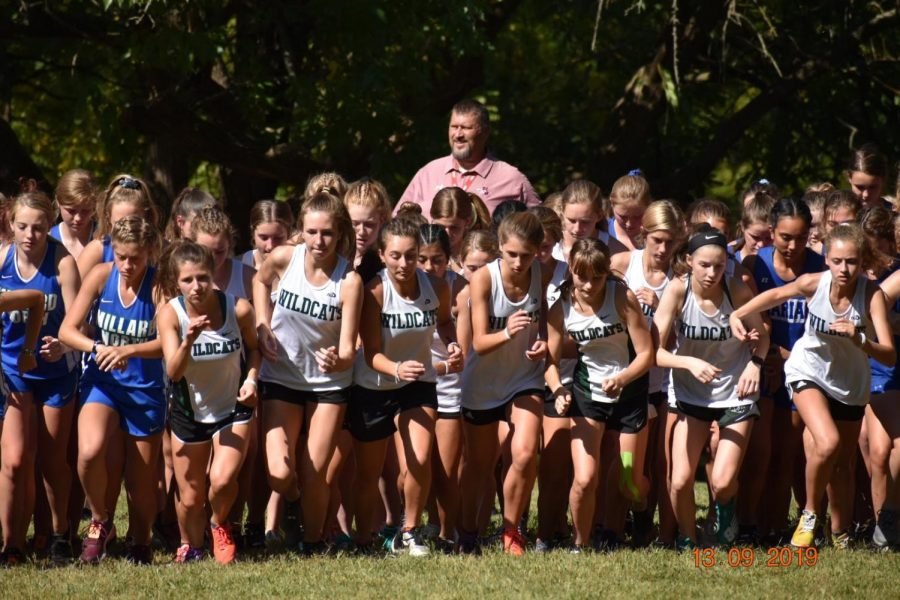 On Friday Sept. 13, the Millard West Cross Country team traveled to Walnut Grove Park for the Millard South Invitational. Girls varsity took fifth place and the boys took third. 
Top teams traveled to Walnut Grove to compete. The meet had the number one teams from Kansas and South Dakota. Lincoln Southwest, the number one team in Nebraska, was also in attendance. For the boys, senior Adam Murphy finished in 3rd place with a time of 16:60 and sophomore Aidan MacLeod finished in 13th with a time of 16:51. For the girls, freshman Isabelle Hartnett finished in 17th with a time of 20:10. For the JV runners, girls and boys took fourth and second place respectively. The Wildcats took fourth place overall in the meet.
"We were racing against some of the best teams, like the ones from Kansas and South Dakota," junior Addison Hayes said. "We knew going there that it would be a real tough meet." 
An average boys varsity time of 17:29 helped grab the Wildcats third place for the varsity boys race. The work outs such as tempo runs and conditioning helped the team shave off a few seconds from their last meet. 
"This is my first year and I'm trying to improve my times each week and do better," sophomore Sydney Beaudin said. "A lot of us beat our personal best and set new records."
All runners had to be cautious on the course, as it is littered with walnuts and small sticks racers can twist or roll their ankles on. The heat was also an issue, so everyone had to make sure they were well hydrated before they started their race. A few runners at the meet passed out, and an ambulance showed up. 
A major emphasis of practice is pack running. cross country coach Colin Johnston has been implementing pack running into their workouts so that it will carry into their races. The closer the runners are together during their meet, the better they will place. Johnston is confident in the teams ability to refine and enhance their running strategies and performance. 
"We practice hard for our races," Johnston said. "We're gonna go and improve then show up better next time."
The third meet leaves room for the Wildcats to improve upon during the rest of their season. The next meet the Cross Country team will tackle is the Norfolk Invitational. The top boys and girls runners will be traveling to Norfolk on Sept. 2 at 11:45 am.
About the Contributor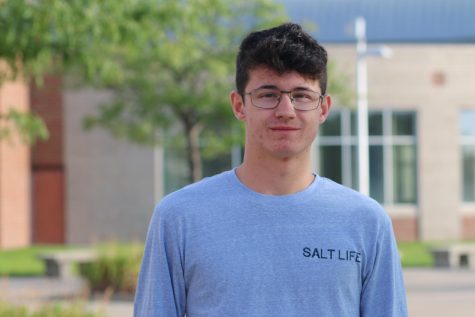 William Heaton, Staff Reporter
William is a senior in his first year at Millard West High School, and looks forward to his first year in Advanced Journalism. He enjoys writing about...