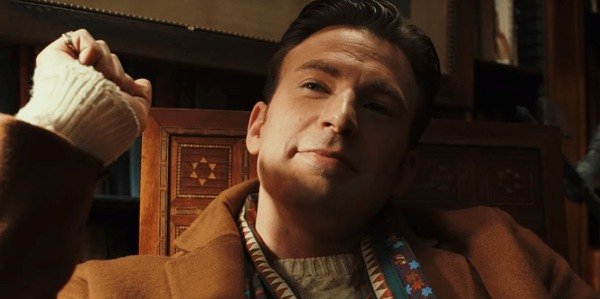 Knives Out: A New Mystery
Director Rian Johnson's newest film delightfully turns the whodunit genre on its head
Knives Out, writer and director Rian Johnson's fifth feature film, is a refreshing spin on the whodunit genre featuring one of the most talented ensembles of the year. The modern retelling of older mystery films surprisingly hits the mark on both its comedic and serious moments. It has razor-sharp writing and incredible acting that fit in perfectly with an inventive story that subverts expectations, resulting in one of the most delightfully entertaining movies in recent memory.
The film takes place following the supposed suicide of wealthy crime novelist Harlan Thrombey (Christopher Plummer) at a family party during the middle of the night. Beniot Blanc (Daniel Craig), a famous detective hired by an anonymous source, suspects foul play in the death, leading him to interview his family. Linda Drysdale (Jamie Lee Curtis), Harlan's eldest daughter, Richard Drysdale (Don Johnson), Linda's husband, Walt Thrombey (Michael Shannon), Harlan's youngest son, and Joni Thrombey (Toni Collette), a widow of Harlan's deceased son, all engage in a series of stories about the night that all refer to an argument between Harlan and his grandson Ransom Drysdale (Chris Evans), making Blanc more suspicious.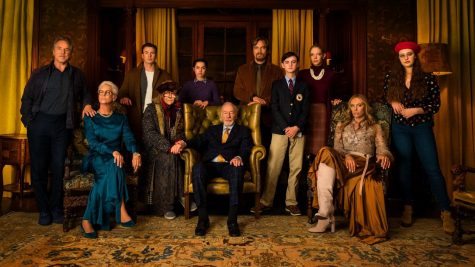 From there, the detective interviews Harlan's medical assistant, Marta Cabrera (Ana de Armas), who was with the novelist shortly before his death. Its set-up is obviously reminiscent of older whodunit films, but the rest of the story turns the genre on its head, becoming a mystery about who hired Blanc and if foul play was even involved with Harlan's death. The plot then follows Cabrera and Ransom's effort to figure out what happened during the night of the party, which clashes with Blanc's detective work.
The film is at its finest when characters are working through the mystery. 
They all handle situations differently (yet appropriately for their character), which results in many of them clashing over how problems should be tackled. Especially after a controversy over Harlan's will, the Thrombeys lose their minds, causing some of the most enjoyable interactions of the film. These encounters are only made better by the contrast of Cabrera and Blanc's calmer responses to stressful situations. The movie's comedy from the characters not only provides laughs, but it also helps move the story along by exposing the true personalities of these people.
This movie has excellent performances across the board, especially from Craig, Evans and de Armas, whom all naturally bounce off one another. No one does a poor job and everyone has a well-defined character that is incredibly enjoyable to watch. Every actor is able to be a real person, but still retain some of the goofy caricature present in similar characters in older films, however Johnson should receive the biggest credit. He exceeds expectations in creating an ensemble that clicks and his writing is fabulously organic with one of the most satisfying mysteries of its genre. Storylines seamlessly intertwine to create an electrifying story that is both hysterical and suspenseful and characters only add to these elements.
Above all of that, however, Knives Out is especially a refreshing film that will surely invigorate fans of the mystery genre.
It's admirable Johnson has been able to revitalize a genre that has been done to death. The film completely subverts viewers' knowledge of the whodunit storyline and this is why it's such an enjoyable experience. Any predictions the audience comes up with won't coincide with the story and it's delightful to see a fresh mystery slowly be unravelled.
Johnson has outdone himself with this film and truly revived the whodunit genre. The writing is crisp and the characters are so likeable that audiences will have difficulty dismissing this movie. It's an excellent blend of the genre's conventions and new elements that make it one of the most enjoyable cinema experiences in recent memory. From the ensemble to the intelligent storyline, Knives Out is one all audiences will be able to enjoy.
***** Stars