Building Faith
Mission Trips making meaningful impacts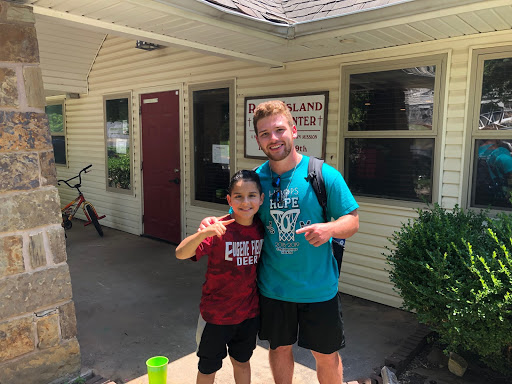 While many teenagers spend their summer hanging out with friends and sleeping in, senior Joe Burton spent his summer making a difference in a community that wasn't his own. Traveling alongside his church, Burton attended a mission trip in Oklahoma City.
For Burton, this short trip made a huge impact in his own life. He learned the values in helping each other and making a difference in someone's life.      
"The mission trip definitely made an impact on the way I live my life now because I got an opportunity to see how lucky we are and how well the situations are that we live in," Burton said. "The little kids we got to interact with also made a huge impact just seeing how happy we made them by just hanging out with them for a few hours throughout the week."
The mission trip however, was not easy. The crew helped in reconstructing new houses and even demolishing old ones, in hope to create a better life for others. This required strength both mentally and physically.
 "Joe is a really good guy and he's always looking out for me and everyone else, and I really appreciate him for that," junior Nasser Nabulsi said. "Whether he's making someone laugh or helping them with work, it doesn't matter, he's there for them."
The impact Burton made, not only affected the way of living of the locals but the children that lived there as well. The kids got to have another friend, even if it was for a short period. 
"We went to a pretty rough area and helped build houses, decks and even destroyed some old concrete to get ready to pour a new driveway," Burton said. "It was not only a great way to help out the community and spread God's love, but it was a fantastic way to grow personally in your faith and meet new people who you might've not known going into the trip."
The bonds he created and the events he witnessed made an impact on his life that he will always remember. Burton hopes to return next year and maybe even attend a mission trip out of the country. 
About the Contributor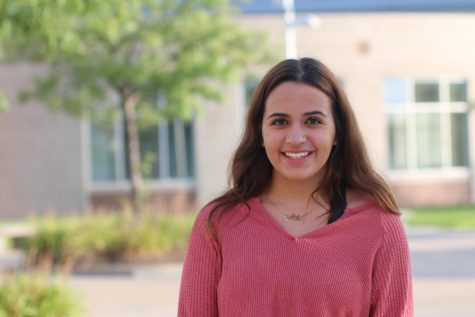 Natalie Eljamal, Online Editor
Natalie is a junior and is in her second year on staff for the CATalsyt. She likes creating broadcasts and taking pictures of sports. In her free time...