Strong Start For The Wildcats
Millard West's varsity baseball team holds their 14-0 record
Hang on for a minute...we're trying to find some more stories you might like.
After handing the Silver Hawks of Lincoln Southwest their first loss of the season on Saturday, Millard West's Varsity Baseball team is the only Class A team left with an undefeated record.
Not only are the Wildcats ranked first in the state of Nebraska, but they also hold the 71st place in the nation.
Over half of the teams the Wildcats have faced so far are ranked in Nebraska's top 10.
"[Having a good start] is huge," head coach Steve Frey said. "It gives us confidence, but we've got to make sure we're not too high, you know, with the 10-0 start. Just with the schedule we've had, it's been a lot of top ten teams. So anytime we can pull off 10 victories in 10 games, that's huge for your confidence."
Part of West's success has to do with their solid performance on the mound and at the plate. The team has scored a total of 96 runs with six home runs.
"We've just had great pitching," Frey said. "Then on top of that, we've had some timely hits. I just want us to get better every day. With our pitchers throwing more strikes, our hitters scoring more, and good approaches in the field and making those plays."
The mix of returning players and new additions to the team has built a strong core for the Wildcats.
"We have a good veteran returning team," Frey said. "We also have some good younger guys that were trying to figure out where they fit into the puzzle. So we have a lot of guys and we're just trying to figure out how we can get those young guys in there to get them adequate reps and mix them with those veteran guys from last year.
Team chemistry has also played a huge part in helping West battle through the start of the season.
"I feel the biggest part of this teams success is not only do we have a lot of talent but we have amazing team chemistry," junior Max Anderson said. "Everyone wants to be there and have your back. We're like a family this year."
Though the Wildcats are off to a hot start, every season brings new challenges.
"There are going to be times that we are struggling but we have to stay together in order to be successful," junior Tristan Gomes said. "There's always gonna be challenges such as losses or injuries. Great teams are able to get past the obstacles and I think we can do that."
As they continue to dominate their opponents on the field, Wildcat ball players and coaches are focused on the future. Competing in the upcoming state playoffs is the team's main goal.
"Our ultimate goal for the 2019 season is to win a State Championship," senior Jackson Meier said. "After qualifying for State last season and not getting the results we were looking for, we hope to ride the momentum from our hot start this season throughout the postseason this year."
With players committed to multiple schools across the country, it's clear that the Wildcats have a well-built team full of skill and talent.
"I want the student body to know that Wildcat baseball is the real deal," Meier said "We have built a culture around what we have accomplished this far into the season. We have nine guys that have committed to play very competitive baseball at the college level, and more commitments to come. This team is special."
Millard West Varsity Baseball will compete in the Metro Tournament this weekend. The Wildcats need all the support from fans that they can get as they fight to keep their winning streak alive.

About the Contributor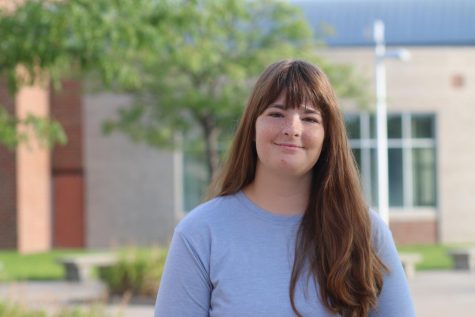 Tenley Wright, Chief Photographer
Tenley is a junior and this is her second year as a part of the Advanced Journalism staff. She uses her free time to practice and improve her photography...