Isn't it Romantic: A New Take On Genre
A funny yet predictable anti rom-com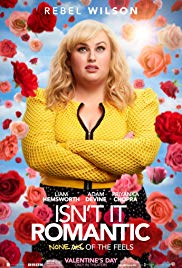 Romantic comedy is a genre that is loved by many, but can also be seen as being unrealistic and incredibly cheesy. Isn't It Romantic, A spoof starring Rebel Wilson was released on Feb. 13th, 2019, and highlights all things wrong with these kinds of movies.
The movie's plotline begins with young Natalie (Rebel Wilson) being brainwashed by her mother to not trust rom-coms because women like them don't find love the way beautiful women do. Natalie listens to this and the movie picks up in present day New York, where Natalie is living as an architect. After laying out all of the reasons she hates these kinds of movies, Natalie then gets hit in the head and finds herself waking up in one. She believes that in order to get out of this nightmare, she must fall in love with someone, something she has no experience doing.
I thought Rebel Wilson really shined in this movie. She was able to play the funny role that we are all used to seeing in movies like Pitch Perfect and Bridesmaids, but she also did a really good job of being serious and emotional, which somewhat surprised me. The supporting cast was also very impressive. Liam Hemsworth and Priyanka Chopra had the whole theatre laughing from their extremely over the top roles, and it was nice seeing Wilson's chemistry with Adam Devine, who also brought his own charm to the film.
This movie did an outstanding job of keeping in the positive aspects of rom-com movies such as love and confidence while making fun of the clichés and more problematic things. There were a lot of funny moments in this movie and I found myself laughing out loud at all of the quick comments and sarcasm delivered by Wilson. All of the stereotypes were almost spot on so it was super entertaining trying to pick out the different movies that were referenced. For instance, the gay best friend, overly nice city and apartments, makeover montages, unrealistic meetings, and my favourite, the musical numbers. One of the most unrealistic parts of rom-coms is when everybody burst out singing and somehow knows all of the choreography, so the karaoke sing-off between Wilson and Chopra to "I Wanna Dance With Somebody" was the perfect add in to the anti rom-com. The number was really entertaining for me to watch and had me wanting to get up and dance with them. The movie ends with another performance with the song "express yourself". This one was especially fun to watch because we got to see the whole cast singing and dancing.
Out of the whole film, I really could only find one con. Even though it did a great job of making fun of the stereotypes, I found that this movie was fairly predictable itself and right from the first couple of scenes, it was pretty obvious as to how the movie would pan out. This was a little bit disappointing to see just because the whole point of this movie was to make fun of all the clichés and predictability in Rom-Coms, but ended up using the same idea.
Aside from the minor issues and the movie lacking a few things, Isnt It Romantic is overall a nice, lighthearted comedy with outstanding performances from the cast and gives a great message about self acceptance and confidence. Because of this, I would definitely watch this movie again and would recommend it to others.
About the Contributor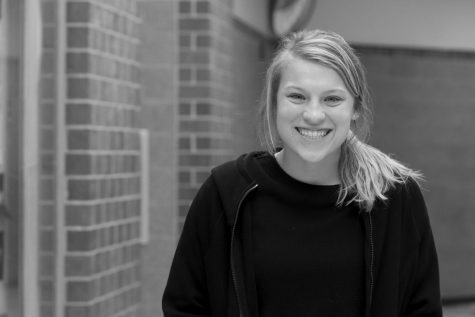 Ashley Hedrick, Staff Writer
Ashley is a sophomore and this is her first year in Advanced Journalism. Ashley enjoys writing feature stories as well as filming and editing videos....