Sunvite Sweepstakes
Millard West Forensics take on Florida
Hang on for a minute...we're trying to find some more stories you might like.
On Jan. 12, 2019, sophomore Emma Cavelier, junior Aaryan Naik and senior Joanna Bai flew to Florida to attend Sunvitational, a national forensics tournament, giving them the chance to meet new people and compete against different topics they aren't exposed to here in Nebraska.
The tournament was held at Nova Southeastern University, which is a K-12 school, and had thousands of students in debate and forensics from across the country to compete. The award they win for finaling, is a handmade surfboard that they call a "Boogie Board." However, Bai quarter finaled in oratory, a ten minute speech of their choice, and finaled in dramatic interpretation, cutting a speech and performing it. Naik was 14th in informational, delivering a speech and making it interesting and enjoyable to hear.
"It was an enlightening experience," Cavelier said. "I might not have broke [finaled], but now I have a lot more experience because the national circuit is a lot more different then Nebraska."
Forensics coach Jennifer Jerome worked throughout the season to help her students prepare for this tournament. With the countless hours of helping her kids and coaching, her team has won many different awards and had many different opportunities.
"We've been going ever since 2012 and we've always had people break," Jerome said. "We've had people in finals, we've always done something big while we are down there."
In a national tournament, competitors don't know what to expect since they aren't people that they usually go against, so finaling in the tournament not only shows your skills, but shows how capable you are to adapt to new things.
"Placing in tournaments this big is a huge deal," Naik said. "Even if you don't final, going against the thousands of other people competing, and you getting your name called in front of everyone would be one of the best things ever."
Typically Jerome takes one sophomore, one junior and one senior. Cavalier was chosen to go because Jerome could see that she was progressing quickly, and though she didn't break she still got an opportunity she might not ever get again.
"I was scared to compete," Cavelier said. "There are a lot of people going, and there were people who have won nationals who were in my round and that was intimidating."
The tournament was flighted, meaning that different styles would go at different times, so you don't have to sit and wait there for your turn, you just show up before you go. Since it was flighted, the three students and Jerome got to enjoy the Florida sun and take a trip to the beach to spend some quality team bonding.
Up next for the Millard West Forensics team is their 19th annual Winter Wonderland tournament on January 25, 2019 in which they will host 41 schools, 650 entries and 512 competitors making it a Tournament of Champions bid tournament.

About the Writer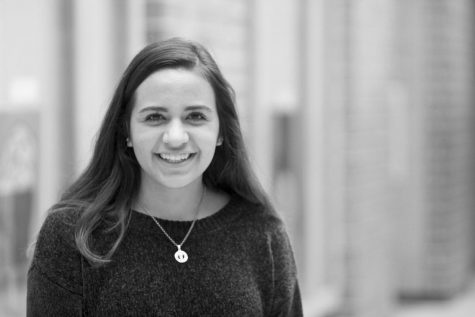 Natalie Eljamal, Staff Writer
Natalie is in her first year in the journalism staff. As a sophomore, she is exploring other classes to see what interests her. Natalie spends a lot of...