The Circle of Life
Disney drops trailer for live action Lion King
On Thursday, Nov. 22nd, Disney released the teaser trailer for the highly anticipated, live-action remake of their 1994 fan-favorite, The Lion King. The trailer, which is a shot-by-shot remake of the original teaser, draws on the nostalgia of its eagerly awaiting audience.
Within the first 24 hours after it was dropped, the trailer racked up more than 224 million views, making it Disneys most watched trailer in a day, and the second most viewed Disney trailer ever. it trails Avengers: Infinity War, which tallied 238 million views.
Those who watched were especially excited about the all-star cast which includes Beyoncé as Nala, Donald Glover as Simba and Seth Rogen as Pumbaa. Fans of the original film were thrilled to hear the trailer narrated by James Earl Jones who plays King Mufasa in both the 1994 version and next year's film.
The movie is directed by Jon Favreau, who was behind the live-action remake of The Jungle Book. Favreau also directed movies such as Elf, Iron Man and Iron Man 2, and Cowboys & Aliens.
"It's a Director's dream to assemble a talented team like this to bring this classic story to life," Favreau said in an interview with BBC News.
From the gorgeous sunrise at the beginning to Simba's presentation to the Pride Lands, the attention and effort put into each detail is outstanding. Each individual animal in the trailer has it's own unique design and no small detail was left out. 
It's no doubt that Disney has fans of all ages excited for what's coming.
The movie is set to release on July 19th, 2019, and will be one of the first films released on Disney's planned streaming service, alongside Toy Story 4 and Frozen 2.
Watch the trailer at the link below.
About the Contributor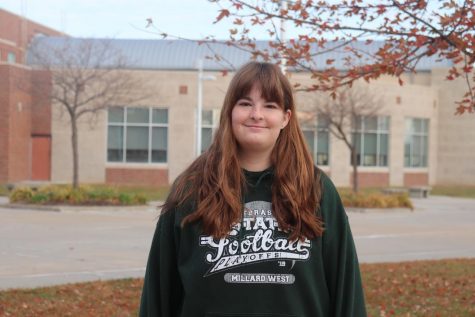 Tenley Wright, Chief Photographer
Tenley is a senior and this is her third year as a part of the Advanced Journalism staff. She can usually be found on the sidelines at any sporting event...