A Summer Full of Change
Siblings share final summer moments before one heads off to college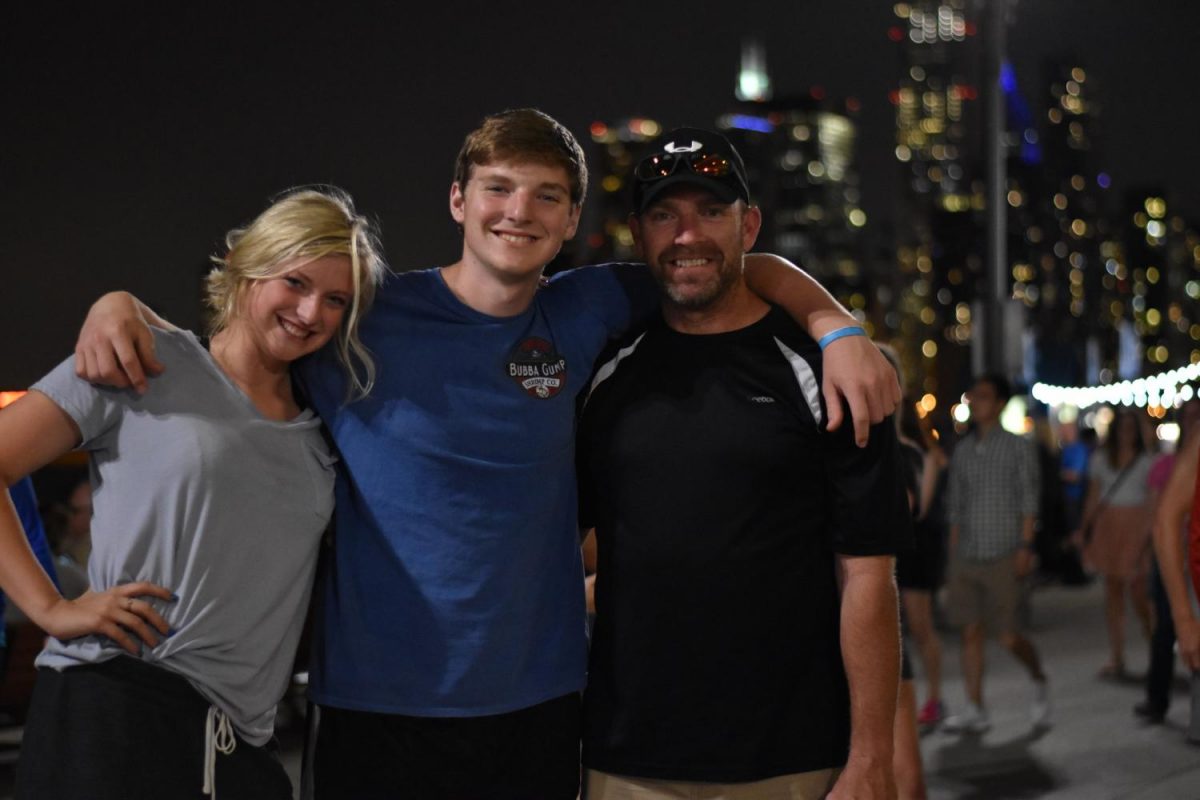 Summer is a time many high schoolers looks forward to. No more classes. No more homework. No more school.
Finally, relaxation.
Well, not exactly.
For senior Joslyn Griffiths,  hours upon hours in a 15 passenger van and hard, hot, humble work is what she  looks forward to. But for her, it couldn't get better.
"Knowing that I can make another difference in someone else's life makes me not want to leave," Griffiths said. "I feel like I appreciate things more and I understand that everything happens for a reason."
For the past five summers, Griffiths has de
dicated nine days out of her summer to go out and help others. Not just in Omaha, but across America. This year, along with her youth group, she made her way to Middletown, Ohio.
Middletown most likely doesn't come to mind when the state of Ohio is brought up. It's located smack dab in the middle of Dayton and Cincinnati, hence the name of the city.
"I feel like the bond was really close this year and everyone who was there truly wanted to be there, not just because of their friends," Griffiths said.
'The Road' Mission trip 2017 was one to remember. Pure happiness filled an elementary school, where about 400 teens and adults from across the states stayed for one week.
One week that changed lives.
"Seeing how life changing it is for each one of the residents makes me want to do it for more people," Griffiths said. "I feel like I appreciate things more and I understand that everything happens for a reason."
Not only were the teens who worked changed, but so was the resident.
Your 'crew' is assigned a resident. The resident does not have enough money to spend on simple housework so the crew does the needed work for free. Yes, free housework. From painting to yard work to building a deck. Just out of the kindness of people's' hearts.
As special as mission trips are to Joslyn, this one was even more special for her. It was her brother, Camdon Griffiths, last high school mission trip before he would be leaving for college.
Griffiths was inspired to go 
on trips because of her big brother. After a week away from home doing selfless acts for complete strangers, he would come back with stories upon stories about the different encounters with strangers that became friends in only a week.
"I feel like we made more out of it (mission trip) knowing it was our last one," Griffiths said. "We were on the same crew which made it special."
A special bond was formed between the dynamic duo.
"Me and Jos are really close, and we get along most of the time. But I'm not going to lie, I did do some things to make her mad on purpose," Camdon said. "But I did it in the most loving way possible."
Typical big bro little sis shenanigans. If you don't tease them then you don't love them, or at least that's what parents claimed.
If a sibling is close to one another, wherever they decide to go off to college, siblings will miss the constant annoyance and unconditional love between them.
"It made it easier because I got to spend extra time before he left," Joslyn said.
One week hardly leaving each other's side is a lot of time to spend with one another.
Her brother claimed this mission trip made it both difficult and easier to leave. The difficult part as usual, is leaving your friends behind. Not only your friends, but your family as well.
With the mission trip happening in the midst of July, and summer coming to an end, this life changing trip was a way to end summer with a bang. Especially with a sibling by your side.