Wildcat Forensics Sweep the Competition
Millard West Forensics take home multiple awards after a weekend in Lincoln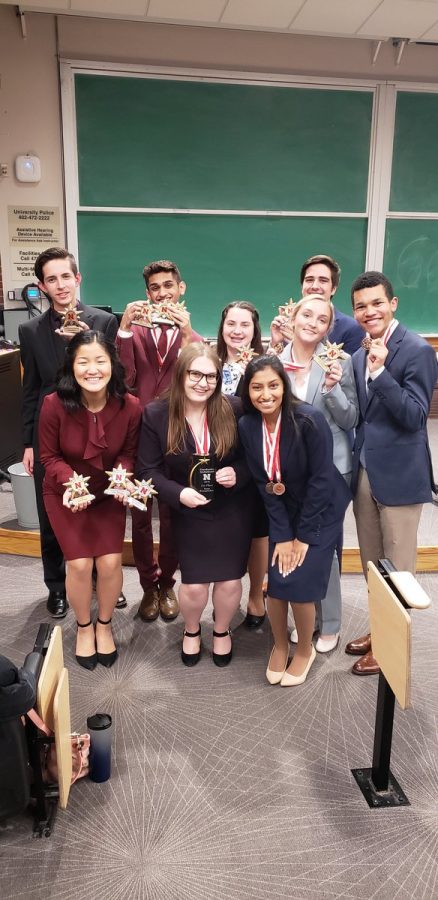 On Friday, Dec. 14th, the Millard West Forensics team took a trip to Lincoln for the Lincoln Southeast High School Invite, placing third as a team out of 33 schools and 650 entries.
The team took the following individual placements. Joanna Bai 2 Merit DI, 3 POI, Champ OO, Grace Klein 2 Entertainment, 4 Honors DI, Trey Frazier 3 DI and Top Novice, Hunter Amos 4 HI, Kaylee Hallgren 6 HI, Lauren Rezac 2 Imp, 3 Honors POI, Aaryan Naik 4 Imp, 3 Honors OO, Grace Hofer Top Novice Inform, Parker Speck 5 Inform.
"I was entered in impromptu and humorous interpretation," junior Hunter Amos said. "At Southeast, I champs finaled and got 4th. At UNL I finaled again and got 3rd."
The Wildcats then took on 20 more schools at UNL on Sunday the 15th. They swept the competition, taking first place, and were named 2018 Sweepstakes Champions.
Out of 350 entries, the Wildcats took the following individual placements: Joanna Bai 2 DI, Champ POI, 2 OO, Trey Frazier 4 DI, Lauren Rezac 6 Entertainment, 6 POI, Robert Russell 3 Ext, Aaryan Naik 4 Ext, Champ Inform, Champ Imp, Champ OO, Emma Cavalier 3 POI, 3 OO, Hunter Amos 3 HI, Kaylee Hallgren Champ HI, 6 Imp, Sanjulaa Chanolian 7 Imp, 7 Poetry.

"My Poetry piece follows the theme of confinement and it includes selections about dealing with addiction, human trafficking, domestic abuse, depression, and anxiety," junior Sanjulaa Chanolian said. "Unfortunately I was a couple out from placing at LSE but at UNL I finaled and received 7th in both Poetry and Impromptu."
The Wildcat Forensics Team will get back to work after Winter Break and head to Millard North on Jan. 5th to compete.
About the Writer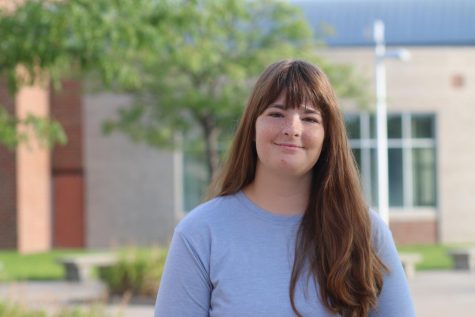 Tenley Wright, Chief Photographer
Tenley is a junior and this is her second year as a part of the Advanced Journalism staff. She uses her free time to practice and improve her photography...