A healthier lifestyle for all
Restaurant brings Paleo diet to life
Hang on for a minute...we're trying to find some more stories you might like.
Evolve Juicery and Kitchen is a small chain of restaurants throughout the midwest, such as Nebraska, Kansas, Missouri and Arkansas. They offer countless options of Paleo food and Keto food that can help you with goals of weight loss, a healthier lifestyle and new recipes to try.
According to Everyday Health, the Paleo diet can be known as the "caveman diet". It's a diet plan of food that contains only whole, unprocessed food, such as fruit, veggies and protein. By going Paleo, it can help you lose weight, maintain a lower blood pressure and a steady blood sugar.
According to HealthLine, the Keto diet is a low carb and a high fat diet, a process called Ketosis that starts when you start eating Keto. It burns your fat into energy when you limit your carb intake. The Keto diet contains food such as meat, fish, cheese and eggs.
Evolve Juicery is just the place to go for this diet. Their food is all unprocessed and gathered from farms. The main center of Evolve is in Kansas City where they makes the food fresh and distribute it to the other Evole's.
If you prefer, you can get juices. The juice are stored in a refrigerator with the take home meals. They have numerous flavors of juice that are made from fresh fruits and vegetables. The juice flavors include Grapefruit Juice made from a freshly squeezed grapefruit, giving you a fruity taste, and Beet it, a drink full of cucumbers, oranges, beets and ginger. Most juice bought at stores is filled with lots of added sugars and preservative, while the juice m
The food sold in Omaha is delicious, and rich in nutrients. They have all different kinds of meals from breakfast, lunch and dinner. Some of the food they offer is the Benny Hash, which is a breakfast dish that is made of sweet potatoes, eggs, ham and kale. It is a healthy twist on regular hash brown dishes, for instead of including red or white potatoes, which is just starchy fats, it has sweet potatoes. Another option is their Meatlovers Pizza!. A spin on the common pizza, usually made of white flour, lots of melted cheese and processed meats. This pizza offers you less carbs with its crust made of almond flour and coconut flours, no cheese and lots of Italian sausage, pepperoni and bacon.
ade at Evolve is just pure fruit and vegetables, nothing else is added to it.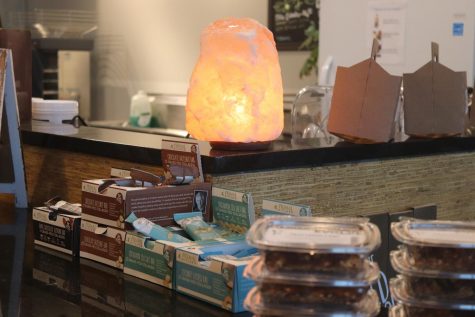 The juice offers benefits by boosting your immune system and enhancing your nutrition intake. The  nutrients in the juice can help fight against diseases. These diseases include cancer, cardiovascular disease and arthritis. Their juice also has fiber benefits by the way they squeeze the juice and vegetables. They keep all the soluble fiber and get rid of the insoluble fiber, which can block the nutrients you want in your body. By getting rid of the insoluble fiber, the drink is healthy and great for the digestive system.
This December, they have a special menu for the holidays. They made it available to order Christmas dinner that can include appetizers, sides and a BBQ. You can also order a roaster chicken with sweet potatoes, or sausages. Not only do they offer meals for the holiday, but they offer you something new. Christmas cookies made of almond flour and coconut flour, a healthy surprise for holiday cookies.
When I went into the restaurant, it was quiet and empty. It gave me a better chance to get my food faster, but it was more like a library since it was so empty and silent. Many of the shelves hadn't been stocked, so I had few options of what I could take. I chose to get a meal from the refrigerator. In there, they had options such as chicken to turkey burgers. I went with the turkey burger. It was a small container with about a hamburger sized turkey loaf, and squares of sweet potatoes surrounded it. There was also a small container of ranch to dip the burger in.
After buying my meal, I found the meal to be quite expensive for something I could easily make at home, as it cost me about $13. I took it home to eat, and heated it up for 30 seconds. The turkey was absolutely delicious and was filled with tomatoes and peppers. After tasting the turkey, it brought me back to memories of eating meatloaf in my family. The flavor of it made my taste buds come to life and I wanted more. The sweet potatoes were seasoned and tasted delicious, but they were a soggy from being in the refrigerator. I'm not a fan of soggy food, and it was more like eating baby food since I didn't even need to chew the potatoes. The ranch was very zesty and came in a small container. If I had liked the ranch, it wouldn't of been enough to finish my meal. After tasting the ranch, I decided to not finish it since it was not my favorite thing of the meal. It was much too salty, and the flavor was just something I disliked.
Next time I go, I plan on trying the Bacon and Spinach Meatloaf. The Bacon and Spinach Meatloaf is wrapped with smoked bacon and seasoned with exotic seasoning and soaked in fish sauce, on the side is Sweet Potato Mash sprinkled with basil. The Sweet Potato Mash is like mashed potatoes, but without the starch of white potatoes. I would recommend this place for someone who is looking for a healthier lifestyle, though they should know they may be paying quite an amount of money for something you could make at home easily with the right food and seasoning.
3 stars

About the Writer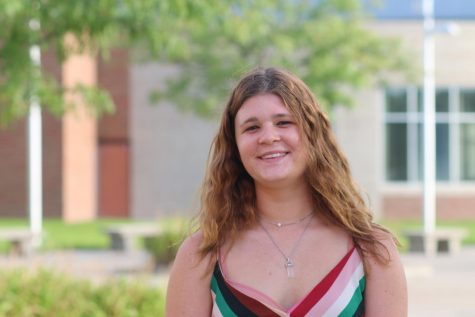 Annalise Smalley, Staff Reporter
Annalise is a junior this year, and is in her second year of Advanced Journalism. She runs in her free time and loves to cook and bake. Annalise has two...