A scoop into flavor
Baskin Robbins opens up in Omaha
 A new Baskin Robbins recently opened in  Omaha on September 13th, making it the first franchise in the metro area.
The restaurant sells mouthwatering ice cream that can be served in waffle bowls, waffle cones, cups or sugar cones. If you aren't an ice cream fan, no need to worry, not only do they serve cold treats, they are conjoined with a Dunkin' Donuts.  Hot coffee or tea with a remarkable donut on the side, breakfast sandwiches, muffins and burritos are all favorites.
Baskin Robbins offers countless dairy and non-dairy options and ice cream that is simple to exotic that many have not heard of. They have flavors that range from chocolate and vanilla to Bubblegum and Icing On The Cake. Bubblegum is a bright pink ice cream filled with little chunks of candy gum. Icing On The Cake is cake flavored ice cream with tiny cake chunks, frosting pieces, and a swirl of candy confetti.
If you prefer, you can get freshly-packed ice cream in a 8-12 ounce container where you can choose your own flavor and have them pack a container full of it or you can get one of their big containers from the freezer which doesn't have as many options and is usually the simple flavors, such as Mint Chocolate Chip, Oreo, and Vanilla. They offer milkshakes, ice cream cookie sandwiches, hot lava sundaes, delicious cookie cakes and ice cream cakes that range from small to big, perfect for parties or just a special treat for the family. The cakes come in all different shapes and sizes. Some are shaped as animals, while others are shaped as a holiday symbol.
Every month they have a special ice cream that is chosen to be "ice cream of the month". Sometimes based on the holiday that month, the ice cream will be a theme. In September, the ice cream of the month was Chocolate de Fuego. This October, the ice cream is themed it's called the Trick OREO Treat Ice Cream. It's a creamy vanilla filled with orange creme Oreo cookies, Baby Ruth and Butterfinger candy pieces.
I attended the grand opening, and it was packed from wall to wall. The place was simple, yet charming. As you walk in, you are immediately greeted by welcoming workers ready to serve you any flavor of ice cream you wish and answer any questions you may have. As I laid eyes on the ice cream it was a tough choice, but I ended up getting the Daiquiri Ice and German Chocolate Cake.
The Daiquiri Ice is a non-dairy option. It a cotton candy blue and thrilling to the taste. The German Chocolate cake is a rich chocolate ice cream filed with small cake pieces and caramel. It was chocolate heaven in a bowl. When scooping, they don't give you the measly scoop that most ice creams shops offer, instead they take time and care to scoop thick, full balls of ice cream to fill your bowl with deliciousness.
Next time I go, I plan on getting a container of Daiquiri Ice for home, but I'm looking forward to trying Chocolate de Fuego and Caramel Cream Puff. Chocolate de Fuego contains flavors of cinnamon and hints of spicy chilies. Caramel Cream Puff is a pastry and caramel treat in one. It contains sugar crystals and pastry pieces with mousse flavored ice cream, all tied together with a burnt caramel swirl. I would definitely recommend this place to anyone with a sweet tooth that's craving something delicious.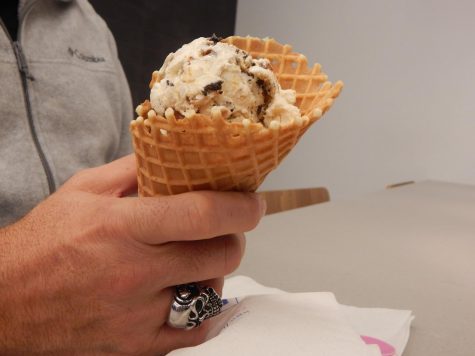 About the Contributor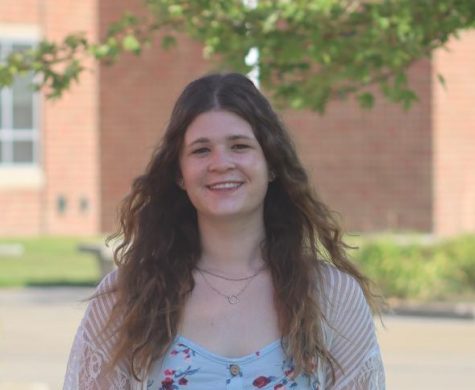 Annalise Smalley, Staff Reporter
Annalise is a senior at Millard West and is returning for her third year on the CATalyst. She loves writing food reviews for new restaurants and doing...