Just Carey On
School psychologist's plans for after retirement
Hang on for a minute...we're trying to find some more stories you might like.
After 22 years of being a psychologist at Millard West, Liz Carey will be retiring at the end of the school year.  
Going into college, her plan was to get an English degree, but when she realized there were fewer jobs open in that field, she switched to Psychology. Carey was accepted into a clinical program in Kansas City, a program that is very difficult to get into. However, after getting married and having two children she opted to stay in Omaha and become a school psychologist.
Carey attended University of Nebraska Omaha for undergraduate and graduate school. During undergraduate school, Carey got more experience working at Richard Young Psychiatric Hospital.
"Working at Richard Young was probably the best education I could have had because in a psychiatric hospital you see every kind of diagnosis come in," Carey said. "I learned all about the process which was a great experience and helped train me for what I've done here and what I will be doing after."
After six years of schooling and 12 years at Richard Young, Carey transitioned to working in schools. After a year of interning at Omaha Public Schools, largely working with students with gang affiliations, Carey knew she was ready for the educational environment.
She was quickly hired on at West.
Over the years, Carey has enjoyed working with students who have psychiatric problems. She always has been fascinated with why students are the way they are and what made them that way. A hardworking and deeply compassionate person, Carey loves the daily interactions with students as she strives to motivate them and help in the best way she can.
English teacher and close friend, Marilyn Kerkhove described Carey as the go to person anyone would want to have in a meeting for kids that are struggling either academically and mentally.
"She is very knowledgeable about psychology and understands human interactions and motivation," Kerkhove said. "She is very capable of providing human insight to help them learn and grow."
A role model, many of her colleagues over the years have looked to her for mentorship, knowing she always has the right thing to say at the right time.  
"Mrs. Carey helped to mentor me when I started in my role as special education department head at MWHS, providing guidance to me on district procedures for MDT's and testing since my experience in Millard had been minimal," special education high school program facilitator Wendy Wight said. "She was patient and allowed me to ask questions, never making me feel like I should know it all."
After helping those who have mental disabilities find ways to succeed in school, Carey has many other interests. Having been a yoga teacher for 35 years, Carey would like to give back by teaching those who have an interest to teach. She is planning on fulfilling her desire that she had from the beginning of working in a private practice while finding time for traveling, reading and art.
"What I am mainly interested in spending my time doing is going to the zoo and drawing the animals," Carey said. "That is really how I want to spend my time after retirement."
She dreams of being able to spend her time being creative.
During her time at Millard West, Carey has grown close with students and teachers she's worked alongside. The relationships she has made along the way speaks volumes about her dedication to what she does. The staff and parents will miss her hard work and caring personality throughout the hallways.

About the Contributor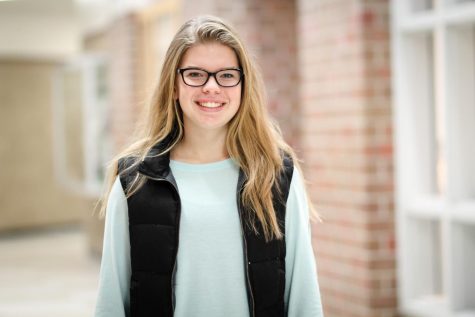 Kaitlin Kocis, Staff Writer
Kaitlin is beginning her first year as a staff writer. She is interested in writing hard news, feature stories and opinion stories. She is involved in...