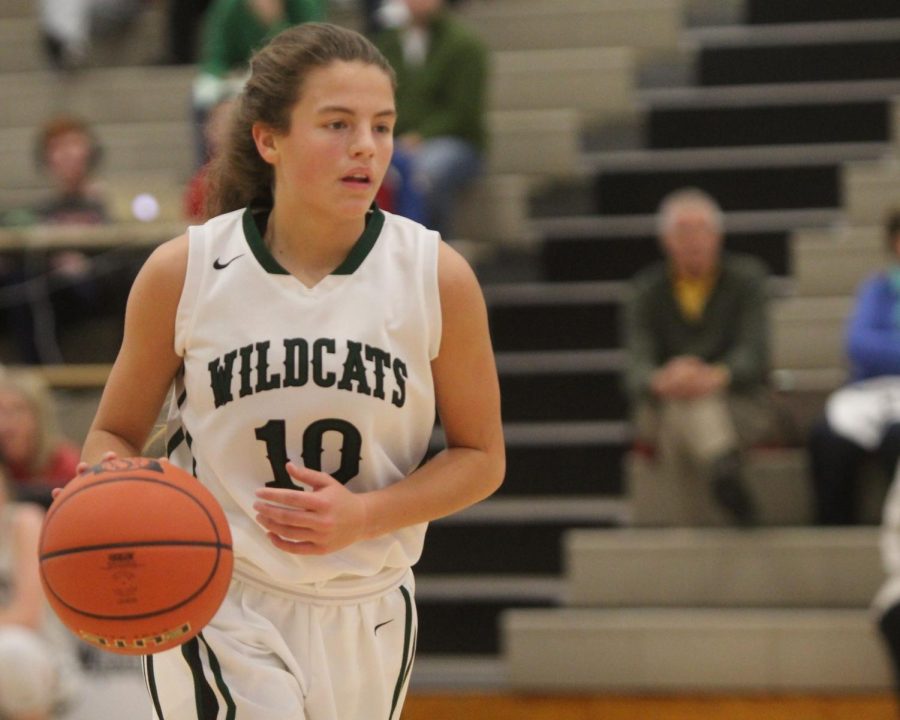 The Lady Cats fell to Millard South 53-31 on February 22 in the district championship, prematurely ending their year after a short run in the postseason. The Lady Cats had seen the Patriots once already during their season as they held them to a close game, only losing by three.
"We could've beaten them with the confidence we had after we first played them," sophomore Jenna Bohaty said. "They were one of the top teams in the state."
The Lady Cats had quite the Cinderella story this winter season overcoming adversity with their group of seniors. With the loss of seniors Courtney Merryweather and Lauren Rongisch, the team got by with the young leadership of the junior class. Juniors like Chaise Pfanstiel, Taylor Pharell and Bohaty filled the shoes of the seniors.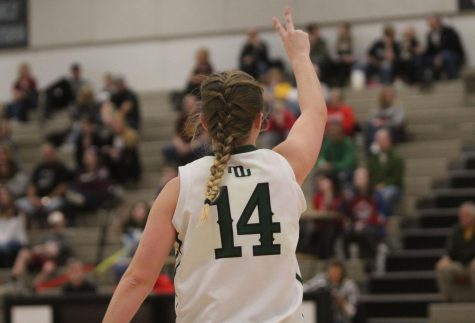 "I had to focus on becoming more of a leader." Pfanstiel said. "I want to make sure that everyone is working hard and knows that they need to be working if they want to win a state title next season."
The girls started out their season with a disappointing record of 3-9, but quickly turned things around finishing the year with a winning record of 13-11. Some say their first matchup against Millard South is what sparked their momentum for the rest of the ride.
"The start of the season could've gone better." Bohaty said. "It got to our heads and I believe if we started off better at the beginning of the season, we would have had a whole new outcome."
It is without a doubt that an injured senior would have a difficult time watching high school athletics fade away. Although it is a tough pill to swallow, the seniors remained proud of the underclassmen for stepping up and fulfilling the roles of skill and team leadership.
"I did the best I could to be a leader for this team and I wish I could've done more by playing," senior Courtney Merryweather said. "I am excited for the next level and I will for sure come back and visit."
Through all the hardships and struggles with an unfortunate end for the Lady Cats, keep in mind in all sports there can only be one champion each year. Although the girls didn't see themselves where they wanted to be, they still had a winning season.
Another important thing to watch out for heading into next season is that there will hardly be any changes to the roster. With the return of most of their starters and those who came off bench players, the Lady Cats will be one step ahead in experience heading into next season. Playing this year was a valuable experience.
"Setting an example and reminding everyone about how our season ended this year will serve as motivation." Pfanstiel said. "We all want to see ourselves at least make it to state next year."
There is a lot of excitement heading into next season where there is hope that the girls can pick up from where they left off and keep the ball rolling, putting this year's heartbreak in the past. Leaders will only become smarter, players will only become stronger and the program as a whole has no where to look but up heading into the 2018-2019 season.
"They need to make sure that they all have the same goal in mind," Merryweather said. "If they play as a team and not as individuals, they can make it."
As the final buzzer beater sounds and the bleachers vacate for one last time, the Lady Cats, hang their heads leaving a vibe of disappointment, but hope.