It's Finally Here!
The trailer debut for Marvel's biggest adventure yet.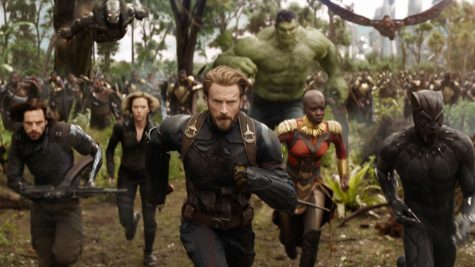 photo courtesy of Marvel.com
With the release of "Iron Man" in 2008, Marvel started what would become the highest grossing film franchise of all time. Ten years and 17 movies later, the saga reaches its climax in "Avengers: Infinity War".
The third rendition of Earth's mightiest heroes pins our protagonists against the "Mad Titan," Thanos. Set on unleashing the power of the infinity stones, six gems with the power to control time, space, and even reality, he plots to take over the universe. Only with the help of Captain America and his team can the world hope to stop him.
Every film in the Marvel Cinematic Universes (MCU) ever made has lead to this point. Every property, every TV show, all of it. Audiences are promised a show and an experience that is bound to change the comic book movie genre forever.
Every character in Marvel's domain makes an appearance in the new adventure, including Thor, Iron Man, Hulk, The Guardians of the Galaxy, Doctor Strange, Spider-Man, Ant-Man, Black Panther, Black Widow, Hawkeye and even more to be announced. making it their biggest project to date and one of the most expensive of all time.
Avengers: Infinity War will be the first movie in history to be filmed entirely with IMAX cameras and with a cast consisting of the likes of Robert Downey Jr, Chris Pratt, Benedict Cumberbatch and more, just the pre production costs launch the budget well over $150 million.
This marks the pinnacle of the franchise and will be unlike anything the studio has given fans before.
The film hits theaters in May of 2018 and is estimated to break nearly every box office record. Critics and fans alike have been on board with nearly everything Marvel has done so far and the next Avengers outing shows no sign of disappointing.
About the Contributor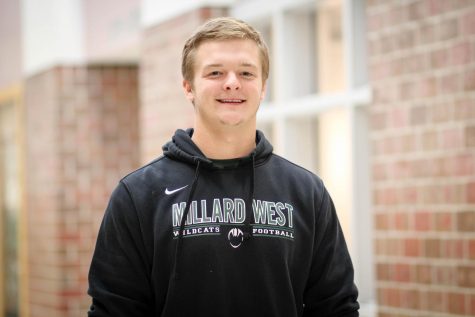 Jack Ward, Cartoon Editor
Jack is in his first year of working on the newspaper and is the new cartoon editor. Outside of cartoons he also enjoys writing about sports, news and...