Giving back to those in need
DECA food drive grants individuals a Thanksgiving to remember
Since the coronavirus pandemic torpedoed the U.S. economy, the demand for free vegetables, milk and canned goods has increased greatly. COVID-19 has caused many businesses around their world to be shut down in order to keep citizens safe. This led to millions of individuals out of work and unable to support their families and themselves. 
"My family has been very blessed in that both my husband and I have our jobs," Brenda Schmidt said. "But I know a lot of people are having a hard time right now, so I felt the need to help and I am happy I did."
Normally, Millard West DECA do a food drive throughout the whole school year, but because of covid, they decided to do something smaller in order to keep the safety of themselves and others. Recently, the Omaha food bank has been dealing with a shortage of food recently. Therefore, in October, Millard West DECA  decided to work together with the local food bank of Omaha to give back to those in need before Thanksgiving. From November 2 to November 13, DECA hosted a successful food drive in the Business classes at Millard West High School.
"We have a meeting each month and in each meeting we discuss what we want to do for a community service project," DECA officer Cole Salton said. "We found out that the Omaha Food Bank needed help because of the shortage of food and decided that we would work with them to help others."
From this event, DECA was able to collect a little over 200 cans and boxes of foods from students and staff and have it dropped off at the food bank here in Omaha. With Thanksgiving coming up, many families won't be able to put a meal on their table for the family to enjoy but with the help of DECA, multiple families this year will be able to have a meal in their stomachs this Thanksgiving.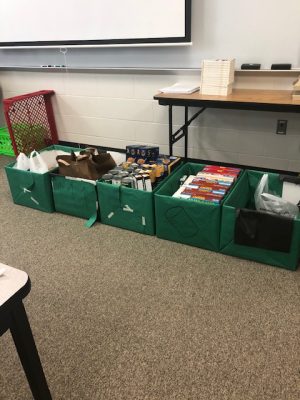 DECA will continue to hold events that will help people through this rough time in all our lives. Although the food drive is over, anyone is still able to give to the families who currently are unable to support themselves. No matter how big or small the food item is, it will impact the life of a citizen in the United States who is in need of food. 
About the Writer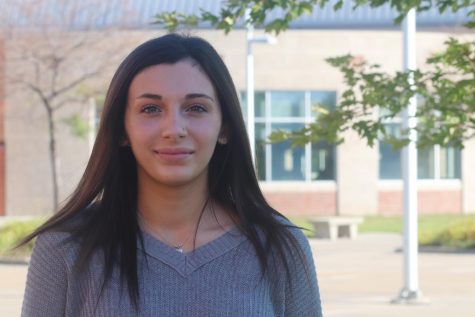 Mila Dell Apa, Staff Reporter
Mila is a junior and in her second year in a journalism class. She enjoys working on stories and writing her own as well as being given a topic to talk...