Daring documentary
Akshay Shankar and Pavitra Chalam's new documentary about a surgical miracle is a heartwarming story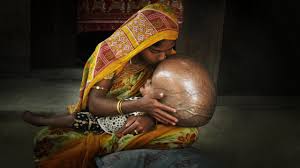 In today's society it is normal to scroll on Netflix and find new shows and movies to take up their time. Other people, including myself, are more pulled towards documentaries and serious shows based on real things. This is why I was ecstatic when I saw that there was a new documentary called "Rooting for Roona."
This story follows Roona Begum. Begum has a disease known as hydrocephalus. This disease where fluid is found in the patient's brain, usually it is found in young children. Usually kids don't live very long but Begum is an unusual case. She is a child from rural India, and her family says all they want for her is to live a normal child's life. 
Unfortunately, Begum's parents could not pay for the surgeries their daughter needed. However, things had a turn for the best. When photographer Arindam Dey took a few pictures of Begum and posted them, the pictures went extremely viral. Begum ended up being able to get surgical attention because of this. So, as soon as it was possible. Begum and her parents were on their way to New Delhi, India to get the best medical attention at Fortis Memorial Research Institute.
When the Begum family got there, doctors started and figured out she was malnourished, had a fever and cough so they took care of that and started the first main surgery. The purpose of this surgery was to drain the fluid inside her head and reduce the size. The doctor explained what they need to do after the surgery and what they are doing during the surgery. She went through five surgeries in New Delhi. 
During this time, Begum's parents were very worried for their daughter. Her mother said she never cried much until that point. Her parents seemed to be very out of place because they came from rural India and had never been to a place like that hospital. When they got back home, they were greeted with tons of people from the town. They all seemed to genuinely be happy for Begum and her parents.
Then, there is a time skip to 2014 where Begum is now two and a half years old. The documentary focuses more on Begum's parents, Abdul and Fatema. Her mother explains how their parents met and how they got married. 
Unexpectedly, the audience learns Begum fell when her parents weren't looking. They rushed to the nearest hospital hoping for the best, but by the way they looked you could tell that they were probably thinking the worst. The doctors ordered a CT scan and it turned out to only be an artificial injury. No real damage happened to Begum, and it did not reverse any progress she had made already. 
After some time, in February 2016, we are brought back to the Begum family and discover that there is a new member. Begum, her little brother, Akhtar, and mother were on their way back to the Institute they went to for Begum's first five surgeries. However, due to complications they had to go back home and wait for a month to come back.
A month had passed but sadly, Begum developed unexpected breathing problems. This part was very scary for me because I have lots of family members with breathing problems so I know these things can happen out of nowhere. It is pretty scary and can be a difficult thing to go through.
"Rooting for Roona" is an outstanding story. Personally, I love when documentaries give you a story showcasing lots of emotions along with being extremely informational. A lot of the times it is hard to find a good balance between those two things but "Rooting for Roona" did an amazing job. This documentary is so extraordinary it truly makes the audience feel as if they are a part of the story.