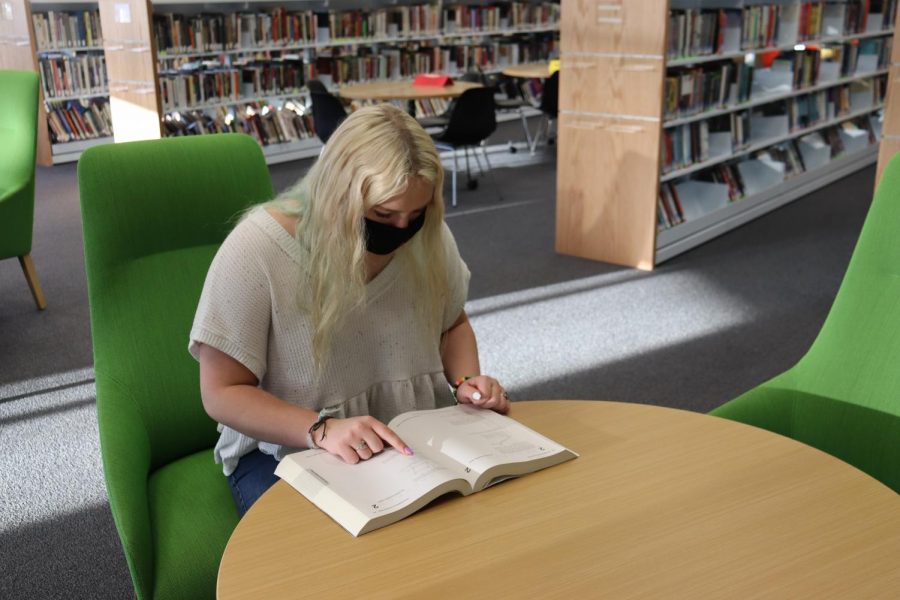 Photo by Olivia Edwards
Most years, high school juniors are set to take the ACT in the spring before their senior year. The ACT is a composite test that is supposed to test students' English, Math, Reading and Science skills. But, the ACT isn't very useful in testing anything but time management skills and guessing abilities. 
It doesn't test how much a student is able to learn; it simply asks questions about random topics. Unlike regular formative classroom exams, students aren't truly able to prepare for the content that will be on the ACT. The John Baylor grammar rules can be useful if you're willing to memorize 19 different rules without a guarantee that you'll end up needing to use all of them. Or if you haven't been speaking English your entire life. The math formulas are also inconvenient, as there are countless of them, but no guarantee as to which you will need to use. Plus, over half the questions on the math section don't utilize any specific formula.
The ACT isn't built to test on content for science or reading either. If the exam is supposed to represent a student's ability to learn, one would think it would include common high school knowledge from basic Biology, Chemistry and Physics classes. For example, an apple is red because it absorbs all other colors but reflects red wavelengths. These are basic lessons that all high school learners are being taught across the country, but for some reason hasn't made an appearance on the science section of the exam.
This year especially with COVID-19, the ACT is unnecessary. This summer, I signed up to take the exam twice, but both dates were canceled and rescheduled for months later. The first date I was able to take the exam was in late September of my senior year, with a 5-8 week turn around for scores. Many students' college application and scholarship processes have been derailed by the wait to take the ACT, which has become a useless stressor in many students' lives.
The entire premise of standardized testing is faulty. One bad test shouldn't determine where a student is able to attend college or how much financial aid they'll receive. One bad test could mean thousands of dollars worth of more student debt.
A lot of exceptional students happen to be poor test takers. According to Forbes, "high school GPAs were found to be five times stronger than ACT scores at predicting graduation rates and that the effect of GPAs was consistent across schools, unlike ACT scores."  A dedicated student is willing to go the extra mile to complete their assignments to the best of their ability and will study for upcoming tests. GPA is a better estimate of a student's ability to persevere learning when stumped and is a better estimate of character and the likelihood of overcoming obstacles than one standardized test is.
The thing is, we're all human. The ACT knows this. Yet, they continue to administer four hour long tests that are used to either make or break children's future career paths. By the end of the third or fourth test, the fatigue sets in as question after question is repeatedly bubbled in. Hunger starts to build and students get anxious about losing track of time and their concentration.
No students should have to be subjected to these cruel conditions. There are other ways to grasp how well a student will do in college, such as their GPA, teacher recommendation forms and application essays. I watch all my friends beat themselves up over not getting their ideal score or taking the same test time and time again to prove to themselves that they can do better. Students shouldn't have to feel ashamed of receiving a "bad score" on the ACT because the entire system of standardized testing is flawed.