The Last Dance shatters television
Critically acclaimed documentary dominates TV charts for second straight week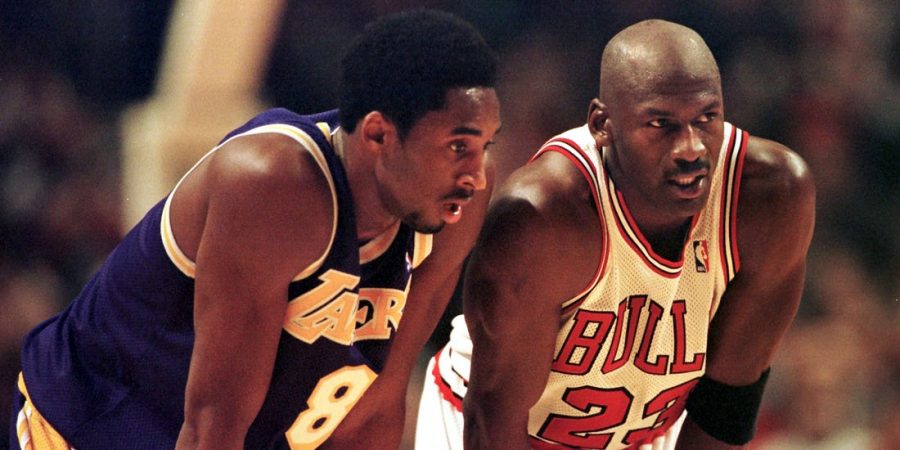 When a teaser for "The Last Dance" was put out by ESPN in summer 2018, people were already waiting for the 10-part series. When people realized sports were gone, it boosted a wide range of support for the June documentary to be pushed up to April. Even a petition was tossed around to get this to happen. 
Then, ESPN released the poster with the show dates. It was actually happening.
The show would debut on April 19 on ESPN with the first two episodes of the 10-part series. The next two episodes would be released every Sunday, with the unfiltered version being aired on ESPN and the clean version aired on ESPN2. In conjunction with Netflix, the entire documentary would be placed on there to stream once all episodes have been released.
Through the first four episodes, ESPN has averaged 5.9 million live viewers. Considering everyone is stuck in their homes with nothing else to do, it's no surprise that their numbers took off for the highly anticipated documentary. 
The series revolves around the final season of the 90s Chicago Bulls dynasty, the 1997-98 season. Michael Jordan and the Bulls had given a small film crew all access to film them throughout the season, and Michael Jordan held onto the footage for nearly 20 years before selling it to ESPN, prompting the 30 for 30 to begin production.
With sit-down interviews consisting of nearly everyone who came into contact with MJ in the 90s, the documentary shows the cracks that began to break when late General Manager Jerry Krause broke up the team, wanting to "begin a rebuild."
In the first four episodes, many different backstories and topics are discussed like former forward Scottie Pippen's contract, where he sat out for half the season rehabilitating from an injury as a way to get back at Krause for wanting to trade Pippen.
It takes a deep dive into former Bull Dennis Rodman and his time before and with the Bulls. Talking about the bad boy Pistons and their "dirty tactics" to defeat MJ. Rodman, before being a Bull, was a member of those Pistons teams. After Jordan had finally taken down the Pistons in 1990, Detroit walked off the floor without shaking hands 
"The Celtics did that to us the year before, so we didn't think anything of it," said former Pistons star Isaiah Thomas. "There's no way you can convince me that he is not an a-hole," Jordan responded after being shown that clip of Thomas.
It talks about Rodman's struggles with himself, becoming suicidal and ultimately overcoming that and becoming the crazy figure he is known as today. Players talked about his "48-hour" hiatus. When Rodman had asked head coach Phil Jackson for a 48-hour vacation to Vegas, it turned into a week-long search of Rodman partying and living it up in Vegas while Jordan was told to go and get him.
MJ also relished his first title he won as a Bull in 1991.
"It was the best feeling in the world," Jordan said. "All titles feel great, but after all the years, there was something special about that first one."
There was a lot of tension between the Bulls front office during the final season. Krause had told reporters that "If Jordan leaves, so be it" and that he would have to leave Chicago if he wanted to play for Phil Jackson. This would go down after Krause had told Jackson, who would win three championships just a few seasons later with the Lakers, that it would be his final season in Chicago. 
Many fans have been puzzled about why someone would want to break up one of the most dominant dynasties in sports history. It only seems like more and more drama and controversy will unfold when the remaining six episodes release over the next three weeks on ESPN.
About the Contributor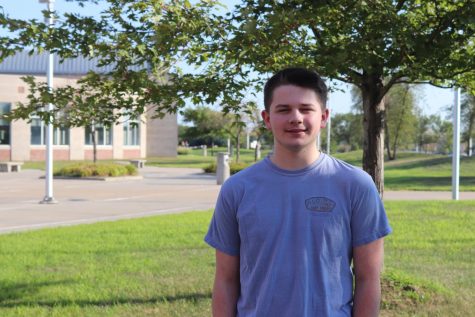 Carson Fox, Staff Reporter
Carson is a senior in his second year of journalism. He is a huge sports fan and loves keeping up with them. In his free time, he likes to hang out with...