Golfing through a pandemic
Four students golf to take the COVID-19 pandemic off of their minds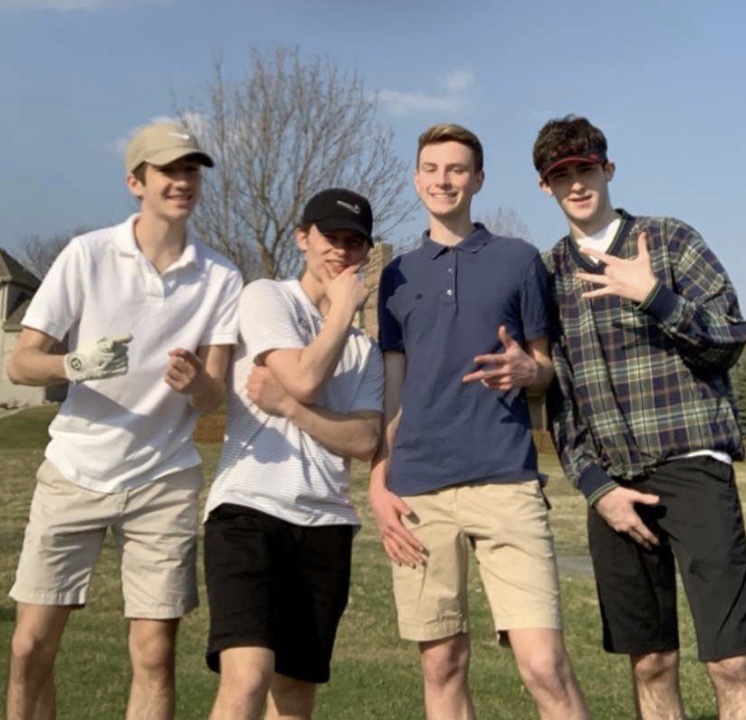 When a pandemic keeps everyone inside, a feeling of claustrophobia can overtake someone. Most people do not like being trapped in their homes. That's why many people have figured out ways to get outside the house, get some fresh air and stay active during quarantine. Many people have started running, playing basketball and doing different activities to workout while at home or with a small number of people. 
Sophomores Mitchell Baird, Luke Hudek, Jack Byers and Aidan MacLeod all wanted to get out of the house and find their own activity. With a little bit of convincing their parents, they rolled down to Eagle Run to hit the front nine. 
During a time in our country like this, nothing can feel normal. School is online, sports have been cancelled, and it seems like every day is a repeat of the next. Getting those things off the mind is essential to making it through this, and that's exactly what golfing did for those four students. 
"It really made the whole world feel normal despite being in a pandemic," Baird said. "It felt kinda like the way things were. It's really relieving but eerie at the same time."
It was the first time Baird had a chance to golf on a course since he took golfing lessons in eighth grade, and it couldn't have gone better for them. It was a much-needed distraction from the outside world and everything going on, giving them some time to play some golf as friends like it was a typical spring day.
"Nothing else was really open and we wanted to try something to get out of the house," MacLeod said. "We have a lot of time on our hands to try new things, so we thought 'why not golf?'"
With nobody keeping track of score, nothing else mattered but just playing. It didn't matter if they were good or if they were messing around, they were able to try something new to keep their minds off of the pandemic. Golf courses are one of the few things open still. Gyms are closed, rinks are closed and there is really no other option for people who want to play some sports.
One of the best things to come out of golfing for the four friends might also be the memories they will create in the future.
"We plan on continuing this after everything is open again," Baird said. "We had so much fun doing this that we want to make this an actual hobby. I had only been to driving ranges before this, so the new experience it provided was just awesome.
Whatever happens during this pandemic, the group of friends knows that the golf courses will likely be their spot to get away from it.
About the Writer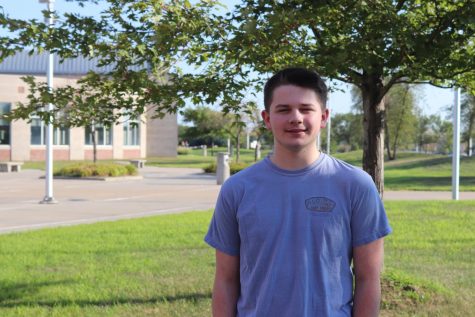 Carson Fox, Staff Reporter
Carson is a senior in his second year of journalism. He is a huge sports fan and loves keeping up with them. In his free time, he likes to hang out with...