Lending a helping hand
Companies find ways to aid frontline workers and fund research amid COVID-19 pandemic
With sports, restaurants and many other industries shut down, companies are doing what they can to fight against the spread of the coronavirus pandemic. 
Just like when factories and businesses shifted to assemble war machines in the 1940's, today's global giants are using their materials and production lines to help produce high-demand supplies like hand sanitizers and rubber gloves, ventilators and, hopefully soon, vaccines. 
Fanatics, Major League Baseball's jersey provider, has completely halted production on jerseys and is using their product material to produce masks and gowns–materials that are in short supply for medical workers. The company plans to make one million of each to be donated and distributed throughout Pennsylvania. They plan to extend their efforts to New York and New Jersey which are the epicenters of the outbreak.
"The COVID-19 crisis has compelled our country to be more collaborative, innovative and strategic than ever before," Michael Rubin, the executive director of Fanatics, said in a statement to MLB.com. "As the demand for masks and gowns has surged, we're fortunate to have teamed up with Major League Baseball to find a unique way to support our frontline workers in this fight to stem the virus, who are in dire need of essential resources."
Companies find ways to aid frontline workers and fund research amid COVID-19 pandemic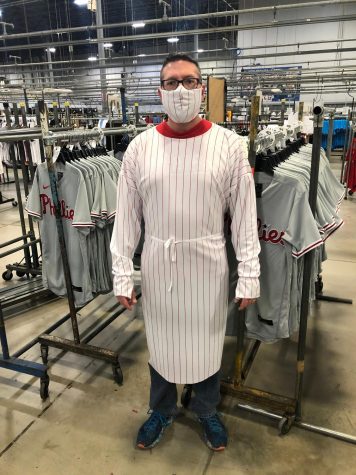 Other fashion and apparel companies like Armani, Under Armour, Eddie Bauer and Prada are using their production lines and materials to produce medical overalls and masks. 
Luxury carmaker Rolls Royce is a member of the dozens of companies producing ventilators and is working to build at least 10,000 ventilators for the British government. They joined Dyson, Ford, General Motors and many more. 
Airbnb is providing health care professionals, first responders and relief workers with free or subsidized housing. The company hopes to help house about 100,000 frontline workers, and announced they will waive all fees for stays arranged through this initiative. Airbnb says hosts can opt into the program and have the option of opening their homes for free, but if they are unable to host for free, Airbnb will still waive all fees.
"Medical workers and first responders are providing lifesaving support during the coronavirus outbreak and we want to help," Airbnb's co-founder Joe Gebbia said. "We've heard from countless hosts around the world who want to provide a comforting home to heroic first responders. We are connecting our nonprofit partners, government agencies and others with our incredible host community to work together in these extraordinary times."
Airbnb has also launched an Open Homes Fund with PayPal to help fuel more stays for relief workers. 100 percent of the proceeds will be given to nonprofits helping fight the COVID-19 pandemic.
On the medical front, there are more than three dozen COVID-19 vaccines being developed. Abbott Laboratories, an Illinois healthcare firm, obtained emergency FDA authorization for its 5-minute coronavirus testing kit on March 27, with plans to start manufacturing 50,000 kits a day, while Jeff Bezos and Amazon invested $20 million in the Amazon Web Services Diagnostic Initiative, which aims to speed up delivery of COVID-19 tests to the market.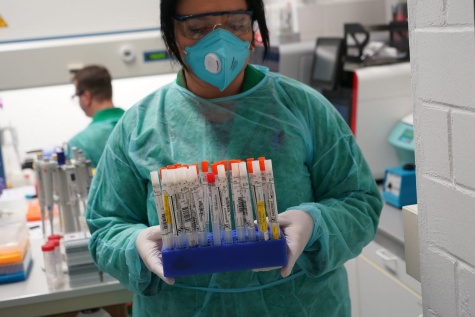 The CDC used Microsoft's customizable health care chatbot to create its own version of the tool that tailors its questions and answers to COVID-19. The software runs on Microsoft Azure, the company's cloud platform, but is owned and maintained by the CDC. A handful of health systems are currently using the tool, including Washington-based hospital network Providence St. Joseph and Seattle-based Virginia Mason.
Microsoft also worked with the Institute for Health Metrics and Evaluation at the University of Washington to create a series of data visualizations that aim to predict the virus' peak in each US state and gauge its strain on health systems.
Even with all the aid from these companies, there is currently no vaccine or specific medication to treat COVID-19, and because testing is still limited in the US, the only way to help is through collective action. It's important to stay home and help flatten the curve.
About the Writer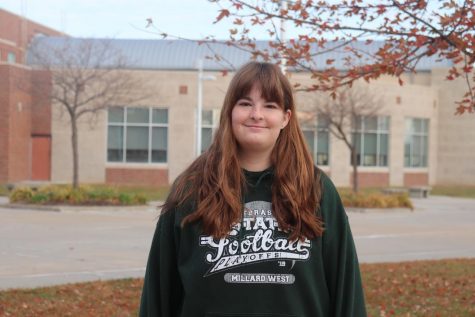 Tenley Wright, Chief Photographer
Tenley is a senior and this is her third year as a part of the Advanced Journalism staff. She can usually be found on the sidelines at any sporting event...