Houston, we have a problem
A rundown on MLB's sign stealing investigation and who it affects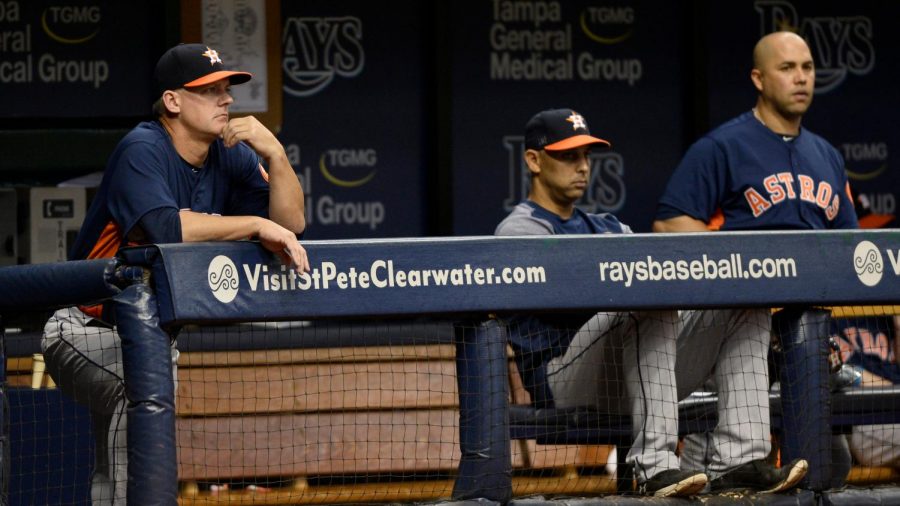 In 2017, the Houston Astros made an astonishing postseason run for the World Series title. A run that left baseball fans everywhere wondering just how they pulled it off. 
It was almost too good to be true. 
Flash forward to 2019. Rumors of a cheating scandal within Major League Baseball began swirling in November after Mike Fiers sat down for an interview with The Athletic. 
Fiers, a former Astros pitcher, described the the teams use of a camera in centerfield, a video monitor near the dugout and banging on a trash can to illegally steal signs and relay information to batters and baserunners.
On Monday, January 13th, 2020, MLB Commissioner Rob Manfred released a nine page report detailing a league investigation; an investigation that found the Astros guilty of using technology to cheat during that 2017 season. The investigation covered the 2016-19 seasons and included 68 witnesses, 23 of them being current or former Astros Players. MLB carefully reviewed phone and email records, including video footage and text messages. 
Manfred also announced punishments for the club. Manager A.J. Hinch and General Manager Jeff Luhnow were suspended for one year. Both were later fired by the Astros. Former Assistant GM Brandon Taubman was suspended for a year (Taubman and the Astros parted ways in October after a separate investigation into his conduct during a clubhouse celebration). The team was forced to forfeit their first and second round draft picks for the next two years and fined five million dollars: the maximum allowed under MLB's constitution. 
As part of the fallout from the league's report, former Astros bench coach, Alex Cora lost his job as manager of the Boston Red Sox. Cora is heavily implicated throughout the report and said to have improperly used the dugout phone to call the video room in 2017 to get signs. 
Manfred's report says the sign-stealing scheme was almost entirely player-driven, with Cora the only non-player implicated. 
"The attempt by the Astros' replay review room staff to decode signs using the center field camera was originated and executed by lower-level baseball operations employees working in conjunction with Astros players and Cora," Manfred said in the report. "Cora was involved in developing both the banging scheme and utilizing the replay review room to decode and transmit signs. Cora participated in both schemes and through his active participation, implicitly condoned the players' conduct," 
The Red Sox are currently under investigation for a 2018 sign-stealing scheme in and Cora's punishment will be announced at a later date. 
Carlos Beltran, the only player named in MLB's investigation, agreed to part ways with the New York Mets before beginning his first season as manager of the team. This news was announced on the 16th, shortly after Beltran met with the team's COO Jeff Wilpon and General Manager Brodie Van Wagenen. According to Wilpon and Van Wagenen, it was not an easy decision, but they believe that it was best for all parties involved that Carlos not move forward as manager of the team. 
"Over my 20 years in the game, I've always taken pride in being a leader and doing things the right way, and in this situation, I failed," Beltran said in a statement given to ESPN. "As a veteran player on the team, I should've recognized the severity of the issue and truly regret the actions that were taken…I'm very sorry. It's not who I am as a father, a husband, a teammate and as an educator…I hope that at some point in time, I'll have the opportunity to return to this game that I love so much."
Wilpon said the team will consider both internal and external candidates to be their next manager.
Social media has made it impossible for the MLB to contain and control talk about the scandal. It's become difficult for everyone to find the truth amid all the rumors and false information. Platforms like Twitter and Instagram have allowed baseball fans to blur the line between fact and fiction.
An example of this is the allegations that Astros players wore concealed buzzers underneath their jerseys. These accusations came from a twitter user who claimed to be Beltran's niece. The account posted that current Astros players Alex Bregman and Jose Altuve wore buzzers on their right shoulders. However ESPN's Marly Rivera reported that the Beltran family said the person behind the account was not related to them. 
Still, the damage was done and accusations spread like wildfire. Players such as Dodgers pitcher Alex Wood and Reds pitcher Trevor Bauer weighed in, which prompted MLB to instruct teams to refrain from commenting on the topic. 
Manfred has said that if he has credible evidence that any other teams were involved in the scandal, they will be investigated with the same thoroughness that the Astros were. 
It's hard to tell what comes next for the MLB regarding sign stealing, but Manfred has made it clear that illegal activity and cheating will not be tolerated within the league.
About the Writer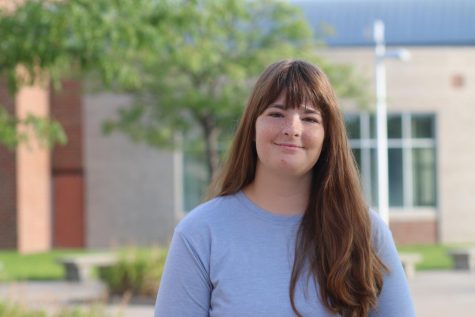 Tenley Wright, Chief Photographer
Tenley is a junior and this is her second year as a part of the Advanced Journalism staff. She uses her free time to practice and improve her photography...