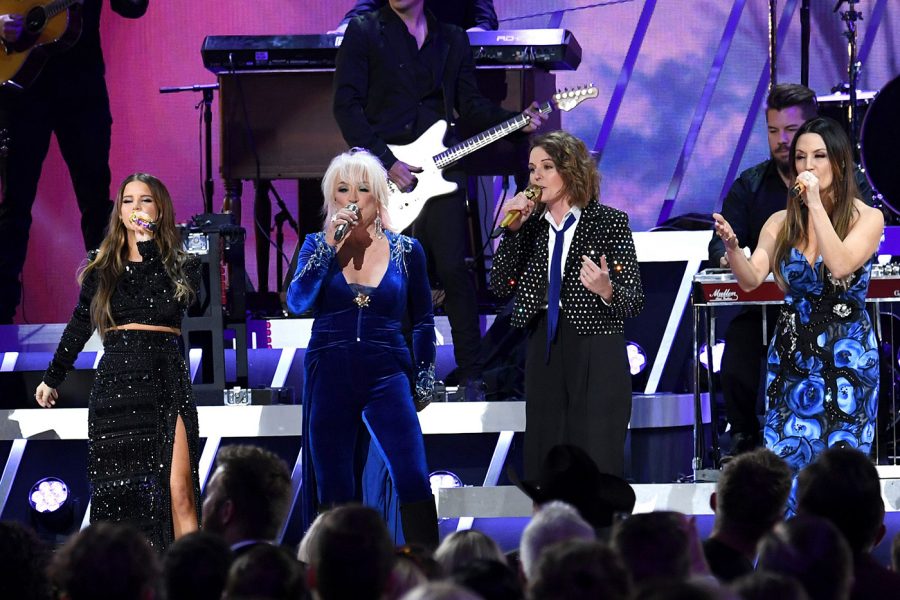 Stephen Lovekin/Shutterstock
Country Radio Turns Down the Volume on Female Artists
A new report finds a steep decline in airplay for women in country
December 12, 2019
A study released in April of 2019 revealed that country radio has been edging women out of the format over the last 18 years.The study is the first to use radio airplay data to investigate gender imbalances in country radio.
While studies of Billboard charts are valuable for evaluating inequality in a genre, to be sure, this data gives us perspective on the shape and impact of radio programming on female artists. 
Data scientist Jada E. Watson, in conjunction with the Women of Music Action Network in Nashville (WOMAN), put together an alarming report that shows a steep drop in radio airplay for women on country stations from 2000 to 2018. The rate of play went from 33.3% to 11.3% — a decline of 66% percent. The study found that songs performed by men are played at a 4:1 ratio. 
In the 19-year period studied, the artists with the most career spins have all been men — the females, however, didn't make the Top 10. Carrie Underwood ranks at number 11 and Miranda Lambert, who logs platinum albums and plays arenas, sits at number 21 with less than 2 million career spins. Male artists who have emerged in the past five years have also had more spins than women artists who have been making music for decades. Florida Georgia Line (Number 13) and Thomas Rhett (Number 16) both rank higher than Lambert, while operating in a much shorter time frame. Right now, a whole generation of girls are growing up barely hearing themselves represented on the radio — a scary reality for what the future of the genre could ultimately sound and look like.
In an interview on Ellen, an all-female country group, The Highwomen spoke out about the issue. This prompted Degeneres to ask group member and solo artist Maren Morris about her radio play. Morris has had some recent success with her albums GIRL, and HERO.
"They play me, but when you compare it to some of my male peers, it's pretty staggering still," Morris said. "And I'm one of the few lucky girls that gets played on country radio. We're just trying to change that."
Garth Brooks added his voice to the growing number of artists concerned about country radio's gender gap. The singer says by not playing songs by women, country radio is silencing an important perspective.  
"If there is something that I would like to contribute to say to country music right now, we do not have the females voice in it enough and we need that," Brooks said in a recent interview with BBC. "Females bring a whole different approach to how we see things, how we think. So a good marriage between the male voice and the female voice in country music I think would be a true representation of what the people who listen to country music, who they really are." 
 A representative for WOMAN spoke to The Rolling Stone about how the information from the study can impact Country radio airplay. 
"It's important for industry leaders to acknowledge that the lack of women on current country radio, and beyond, is the result of years of unbalanced programming choices," the representative said. "We can use this information to learn more about the impact of an industry culture where song selections and spin counts consistently favor men over women. Then, we can work to change this problem. The industry has an opportunity to connect more deeply with country music's diverse and growing audience. What we need now is for decision-makers to commit to making more informed and inclusive choices moving forward."
The report also offers solutions. Beyond asking radio to spin more women, it asks industry associations like the CMA "to set a standard for inclusion and representation throughout your mandate: update eligibility requirements for awards and honors to exclude ingrained bias and work with participating sponsors to develop diverse programming," to develop inclusion riders and to demand that male artists play an active part in this discussion.
With 2019 coming to an end, Women in Country are hoping for a positive change in the coming decade. The report should help others realize that urgent action is needed to correct the course and work toward a more inclusive genre that reflects its diverse and growing audience.